Are you tired of manually clearing app cache of each app individually on your Android phone? And now you are looking for an app cache cleaner that would do the job for you?
You have come to the right place. Here we have featured the seven best app cache cleaner for Android that will help you clear cache of all the apps installed on your device in just single-tap.
Yes, you read that right! One-tap on the button will clear all the cache. 😉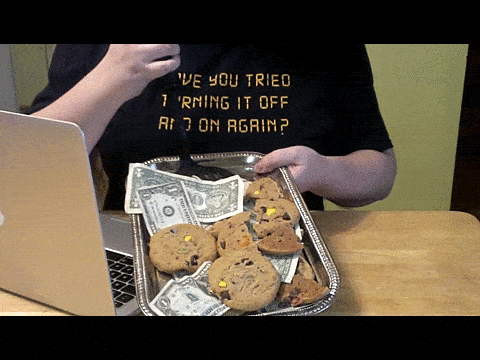 During our research for the app cache cleaner, we came across a lot of apps that comes bloated with additional features and forceful functionalities like antivirus, app booster, app locking, RAM booster and what not.
All of these additional features will simply slow down your device and will cause unwanted performance issues.
So, we spent some time to try each app and listed only those applications that come with app cache cleaning function only.
Before we move further, it is important to note that if you are using Android 6.0 Marshmallow or any newer Android OS then the third-party app cache cleaner app will not work for you. You need to manually clear cached data from the Application Manager (See below screenshot).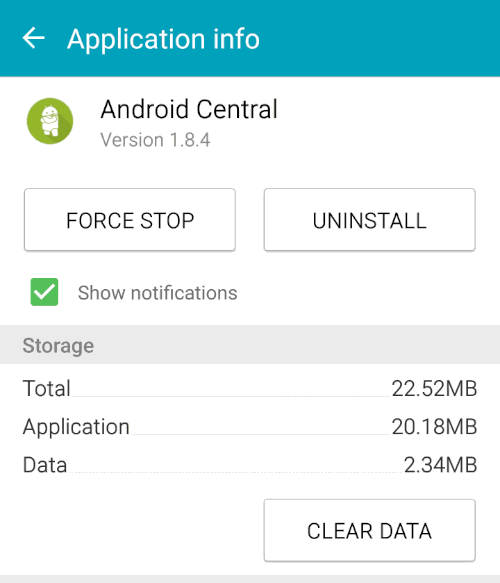 IMPORTANT: Due to limitations imposed by Google in Android 6.0 Marshmallow and newer Android OS, 3rd party app cache cleaner (including the ones mentioned here) will never able to clear cache but may help you clear other reseduces.
Best Cache Cleaner Apps For Android
Here you go with best apps;
#1 – Clean Cache
Clean Cache app is designed to help you clean cache files stored by all the apps installed on your Android phone. This app cache cleaner makes use of a fast scanning service to quickly find and reveal a list of apps along with their name and total cache size.
Clean Cache provides you with the ability to sort the list according to the app name or cache size, this feature will help you find and narrow down the names of those apps that store the most amount of cache and then you can clear the cache for each app individually.
One tap cache cleaner option for quick cleaning.
Ability to sort apps list by cache size.
Customized reminder to clear app cache.
Contains pop-up advertisements.
No option to automatically clear cache.
#2 – 1 Tap Cleaner (Cache, History)
1 Tap Cleaner is an all-in-one memory management app for your Android that not only allows you to manage and clear app cache but it can also help you clear call logs, search/browsing history, and junk files cleaner. However, what we are specifically looking for is the 1-tap cache cleaner that will clear cache for every app with just a simple tap on a button.
The app can even remind you to clear the cache whenever the total cache size exceeds the mentioned amount. Moreover, if you find it troublesome to manually clear the app cache then you can even configure the app so that it will automatically clear cache after every specified interval.
1-tap app cache cleaner.
Automated app cache cleaning system.
Manually clear cache for a single app.
Contains advertisements, but they can be removed with a purchase of pro version.
#3 – Orange Cache Cleaner
Orange Cache Cleaner is another app with a similar functionality that is dedicated to helping you clear app cache without any difficulty, quickly make some space on your internal storage of your phone, and make it run a lot faster.
The app comes with the popular one-tap app cache cleaner, clear cache for any specific app, a list of all the app along with the cache size, and the last feature is the app is preconfigured to automatically scan your apps for cache so you won't have to. It even allows you to create a personalized whitelist of apps so they will be excluded while using the 1-tap app cache option.
1-tap app cache cleaner.
Clear cache for any app individually.
Cleans residual/unneeded files.
Create whitelist for the apps you don't want to clear the cached data of.
No option to automatically clear cache.
#4 – Auto Clean Up
As the name of the app suggests, Auto Clean Up gives you an automated app cache cleaning option, which will automatically clear app cached data at your assigned interval so you won't have to.
The automatic app cache cleaning option can be further configured using the interval as well as the areas you want to clean (i.e. apps cache, stop background apps, clear browsing history, enable or disable whitelisting). There is even an option that will delete your web browsing history, only if you want to.
The same developer has also created an app called Droid Optimizer, which includes a ton of additional features that may not be necessary for you because we are only looking for a way to clear app cache.
Automated app cache cleaner.
Whitelist option to exclude apps you don't want to be cleaned.
Shows report after every cache-cleaning attempt.
#5 – Cache Cleaner
Cache Cleaner is the most simplified, loyal, and easy to use app cache cleaner ever designed for Android. The best thing about this cache cleaner tool is the app is open-source and free from advertisements.
Once you open the app, it will automatically perform a thorough scan on your device and will show you a list of apps along with the amount of storage being used by the cache. You can then perform a one tap cache cleaning or manually clean cache of each app individually.
One-tap app cache cleaning.
Ability to manually clear cache of each app individually.
Open source.
Zero advertisements.
No automated app cache cleaning.
No whitelist option to exclude apps from the one-tap cleaning list.
#6 – DU Cleaner & Clean Cache
DU Cleaner & Clean Cache is not only a cache cleaner but it also comes with some added functionalities like RAM booster, games, and apps booster that are totally unnecessary for you so we will suggest you to stay away from them. And simply use the app cache cleaner function.
The positive features of this app include the comprehensive cache cleaning along with the residual files removal functionality to help you clean up any remaining needless data left behind by the apps you have already uninstalled from your device.
Scanning for all the unnecessary and junk files on your device.
Allows you to select the sections that need to be cleaned.
Comes bundled with some needless functions like RAM booster and one-tap boost.
Contains a lot of advertisements.
#7 – CCleaner
CCleaner by Piriform is designed to help you keep your Android phone and tablet clean and fast by clearing cache files stored by all the apps installed on your device. And the good thing is the app does not contain any advertisements.
The app will let you safely clean the junk, remove cache data and will allow you to monitor your device's performance. There is an option that will let you select what you want to clean including app cache, web browsing history, and call logs.
Analyze, scan, and clean app cache.
Built-in app manager to help you remove unwanted apps.
Zero advertisements.
System monitoring allows you to keep a check on the performance.
Deletes files and items stored in the downloads folder.
No one-tap app cache cleaning.
Which App Cache Cleaner Work For You?
Out of the seven apps, did you try any app cache cleaner from the list? Which one helped you to clear the app cached data on your phone?
Please share your feedbacks in the comments section; we would love to hear your reviews. 🙂