Would you like to land a well-paid job and build a great career? Are you dreaming of building your own business and attracting high-ticket clients? Or maybe you want to study in one of the top universities like Oxford or Harvard with excellence?
Then it is important to have an excellent English language command. It becomes easy if you use the right English learning app on your Android, you can learn a new language from any part of the world.
In this blog post, we have shared the seven best English learning apps for Android that will help you hit your language goals in fun and exciting ways. 
1. Wlingua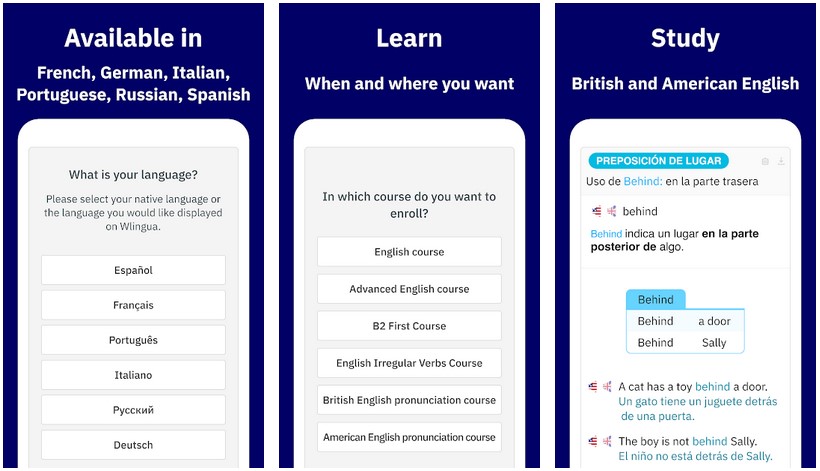 When it comes to learning English, Wlingua is a fantastic app. It offers you two English courses, i.e., American English and British English.
They have a premium plan where you can get unlimited access to all course content and activities, including grammar lessons, pronunciation courses, and other cool features. However, using Wlingua, you can learn English for free, which is pretty cool for beginners looking to try a new learning app.
No matter which plans you opt for, the learning process is specifically designed to make it easy and guided. All the lessons are well structured and give you certificates after each level.
There are over 42 lessons with lots of flashcards, vocabulary, and grammar exercises. The courses are designed funnily and interactively.
The app incentivizes you to learn English regularly and offers you certificates.
Offer you over six hours of premium access if you complete a certain number of exercises with good numbers.
2. Duolingo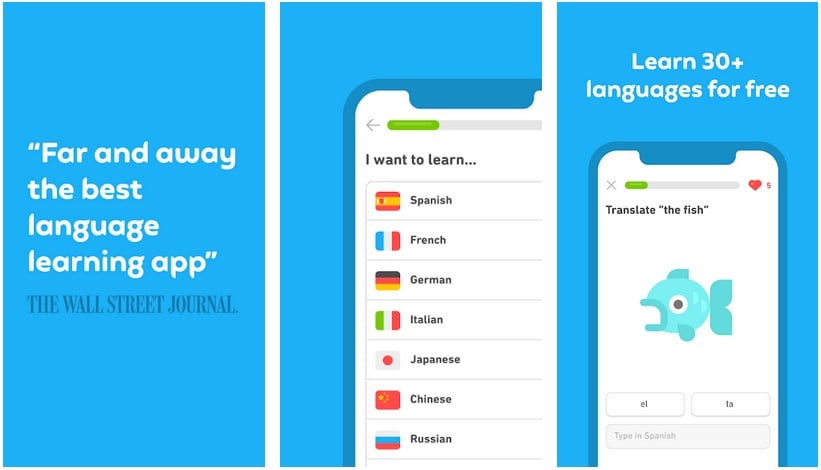 Duolingo is definitely an OG in the world of English learning apps. It is a well-designed and highly interactive app. There are a variety of lessons for speaking, reading, and writing suitable for beginners and advanced learners.
The learning process is intuitive, and all you need is to spend about thirty minutes daily, and you can complete quite a lot of English lessons within a few weeks.
The cool thing about Duolingo is the app helps you develop all language skills, including writing, reading, speaking, and listening skills.
The app offers you the same concept of using flashcards as Wlingua to learn new words regularly.
3. BBC Learning English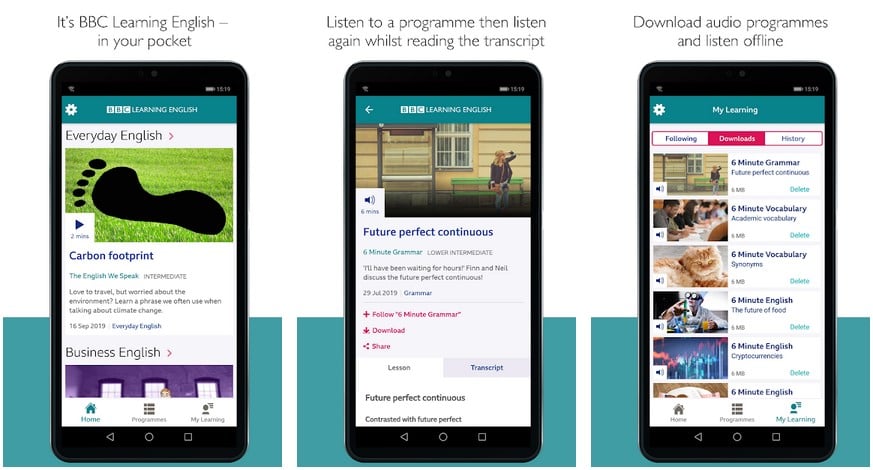 BBC Education has developed the BBC Learning English app that stays in your pocket and can help you improve your English language and keep your skills up to date. They give you tons of helpful resources inside the app, including audio programs for vocabulary and grammar.
New lessons and courses are updated every day.
Excellent daily series like Business English, 6 Minute English, Learn English with the News, and some other great resources.
Subtitles and transcripts are available in exercises to further improve your listening skills.
Option to download audio lessons to listen to them even when you don't have Internet access.
4. Busuu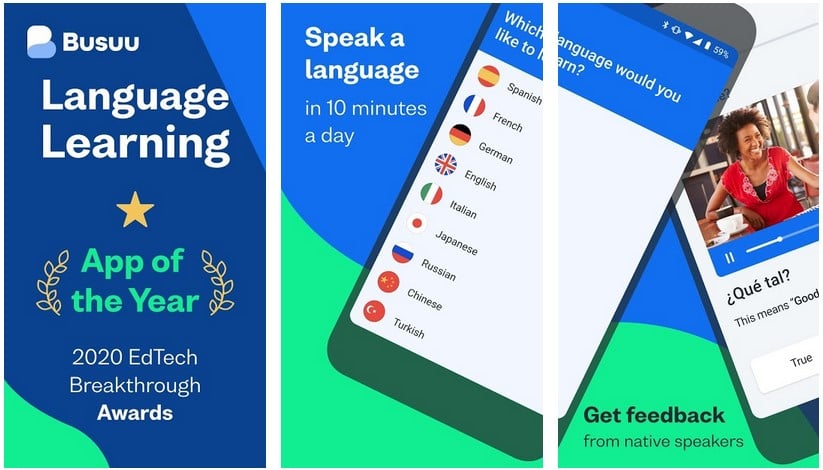 Bussu helps you become fluent in the English language with the help of vocabulary and grammar training and offers you a personalized handcrafted study plan so that you can stay motivated throughout your language-learning route.
You can achieve your English language goals and aims with course outlines and content designed by industry experts. And you can even track your progress and discover how fluent you are with the help of a built-in tracking option.
You can learn English through communication with native speakers and experts who are registered users of the app.
Busuu is one of the top choices, according to the Google Play team, as it is one of the most suitable apps, whether you are a beginner or intermediate-level student.
You will receive official certificates when you complete a language course, which will help you with a job hunt or college interview.
5. Babbel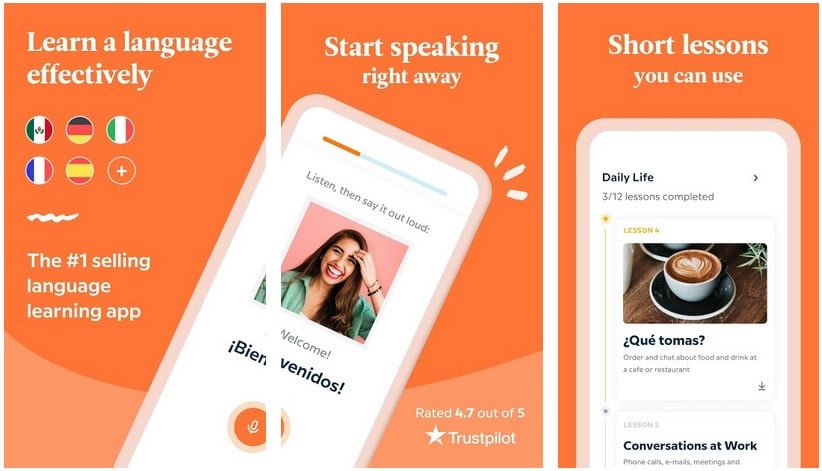 Babbel is one of the most popular English learning apps on Android. The majority of the lessons are short, precise, and very interactive. The app can help you work your way to advance your conversation skill level by taking different vocabulary and grammar courses.
Unique techniques to quickly broaden your vocabulary.
One of Babbel's proven techniques is to provide you with bite-size and highly interactive lessons.
It is generally a good app with a minor drawback of a voice input bug that needs to be fixed.
6. Rosetta Stone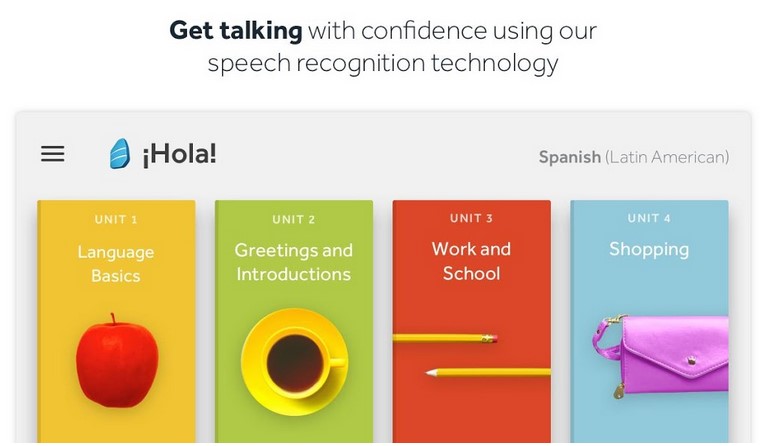 Rosetta Stone's English language learning app takes a slightly different approach than the other apps I have featured in this blog post. It uses a Dynamic Immersion method that helps you surround yourself with a language you are trying to learn.
Rosetta Stone Ltd. provides you with contextual based highly interactive lessons combined with Extended Learning features. You can learn the English language anywhere, anytime, and on any device regardless of your access to Internet connectivity.
Easy to fit into your schedule, no matter how less of time you have. You only need a minimum of 10 minutes every day.
The paid language learning subscription will unlock premium features for all the supported languages so that you can learn any language you want.
The app is completely ad-free.
7. Memrise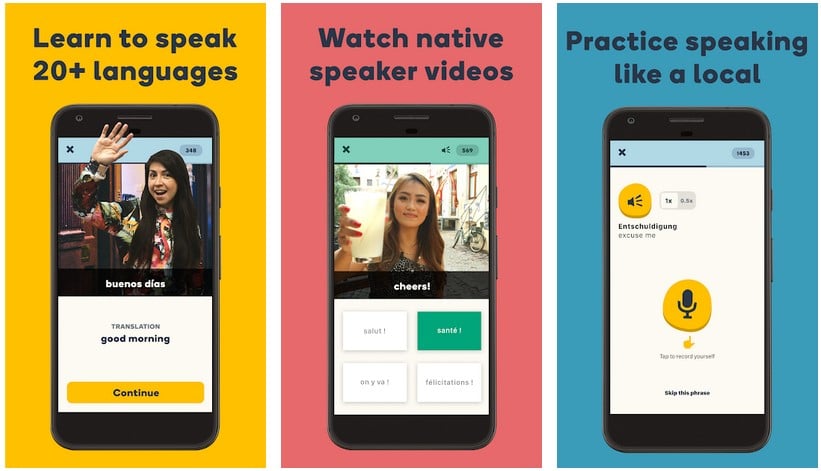 Memrise is quite different from the other language learning apps reviewed in the list, as it is a crowd-sourced English learning app. The platform allows you to learn the language with native speakers.
Being crowd-sourced and having a community, most of the courses and lessons are made by other Memrise platform members. Usually, the language-learning process is tedious and time-consuming; however, the app is based on the words and phrases we all use in real-life, which helps keep the boredom away.
You can download the course and complete it anywhere you want (no Internet connection needed), allowing you to learn the language whenever and wherever you want.
Some exercises and lessons help build your ability to understand the language in real-world contexts.
The app has a tested and proven system that speeds up your learning process and makes it easier for you to memorize new words and phrases.
Conclusion
As you can see, there are several ways to learn English right through your smartphone. It doesn't always have to be memorizing vocabulary (the painful way), doing many grammar exercises, and reading countless boring books.
Undoubtedly, each English learning app is different for a particular group of people, and each app has its strengths and weaknesses. No app is perfect.
Hopefully, these apps will help improve your English oral and writing skills in no time. Still, if you feel that you don't have a good command of English to write a compelling and well-researched essay, feel free to turn to this pro college paper writing service for assistance.