Are you looking for some best digital photo frame apps for Android that can help you in adding frames to your digital photos instantly?
Here I have shared ten photo frame apps that feature a wide range of readily available frames which are suitable for numerous occasions and photo types including birthdays, father's day, mother's day, Halloween, and new year's to make your photos memorable.
These apps offer you a wide selection of photo frames on your phone that will suit any occasion along with hundreds and hundreds of frames related to various categories that you can apply to your pictures to give them a completely new look.
1. PicsArt Photo Studio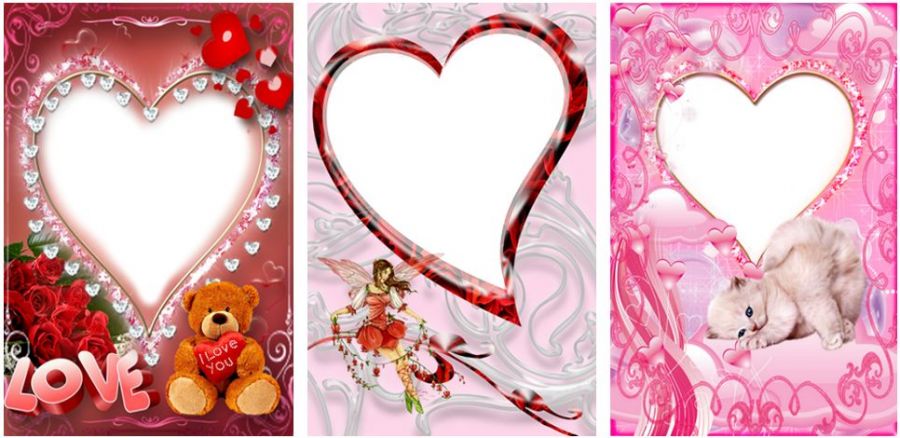 PicsArt Photo Studio is one of the most widely used photography apps that not only have the ability to add beautiful frames to your photos but also has all the capabilities that are necessary to turn any of your artless photos into eye-catching ones.
From capturing your photos and digitally editing using filters to drawing tools and sharing them on your social media profiles, PicsArt is capable enough to help you with all of these tasks and to transform your photos into artwork right from your phone.
2. Photo Frames Unlimited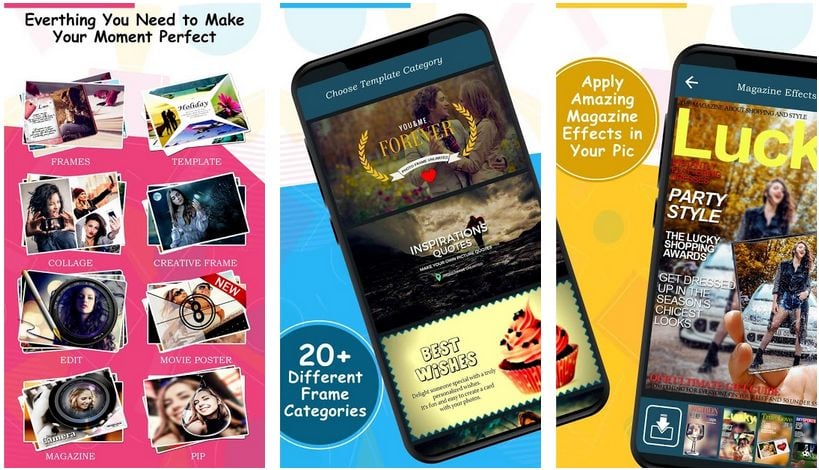 Photo Frames Unlimited is one of the most frequently updated apps featuring more than seven hundred frames which make sure that you never run out of frames whenever any occasion or event comes around the corner.
To make it easier for you to select and apply the correct frame to your photos according to the type of event, the developer has neatly allocated frames to their respective category so that you won't spend your valuable time in search of that perfect frame.
3. Photo Frames: Hoarding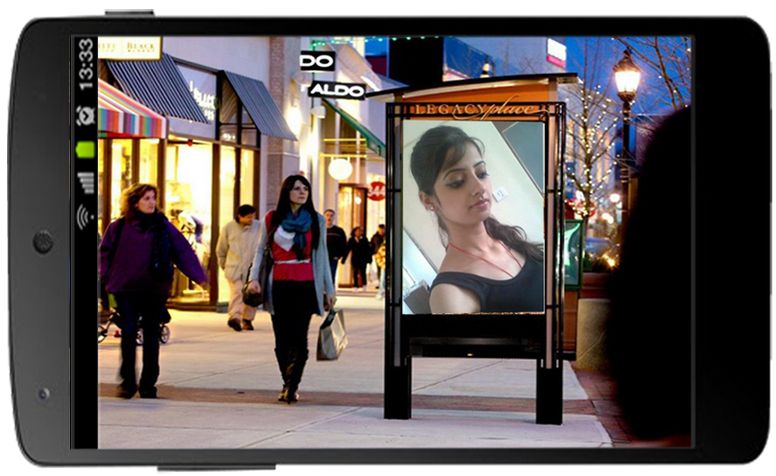 As the name itself suggests Photo Frames: Hoarding is a dedicated app that provides you with photo frames related to hoardings. The app features some of the highest quality frames along with an easy-to-use UI that allows you to add frames to your photos without an Internet connection requirement.
So if you are one of those who want to make their photos look as if they are on the hoardings, then this app is for you! 😉
4. Photo Collage Maker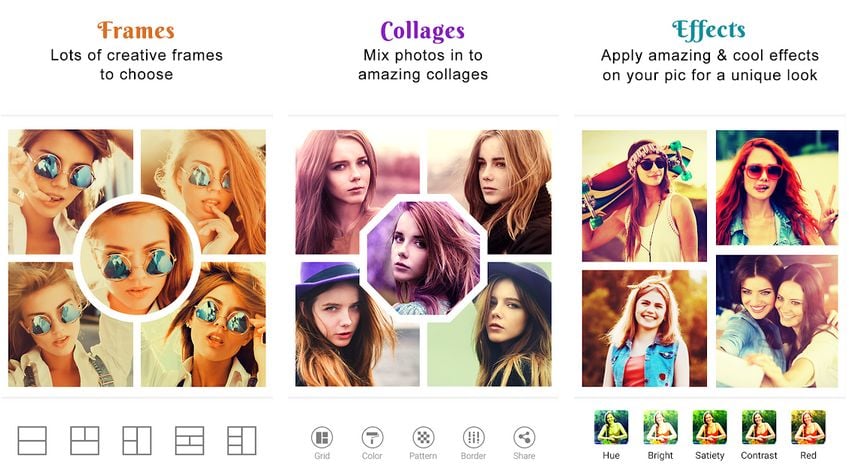 Pic Frames app is slightly different from the other apps featured in the list. This app allows you to create your unique frames using a collection of pictures.
Apart from adding frames, you can also add various effects like bokeh and grunge as well as color effects like hue, sepia, and gray to give your photo a personalized and perfect look.
5. Flowers Photo Frames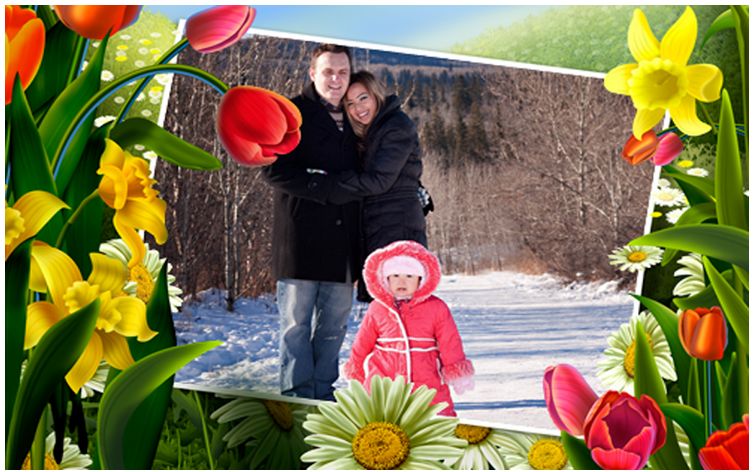 Are you looking for some frames that feature colorful and attractive flowers to make your photos look brighter and boost their overall beauty?
Flowers Photo Frames would be your best bet as the app have a wide range of frames related to flowers including plants, daisies, tulips, roses, and a lot of other eye-catching flowers.
To decorate your photos with flower frames, you have two possible options, either you can select any existing photo from your gallery or use the built-in camera functionality to capture photos.
6. Love Photo Frames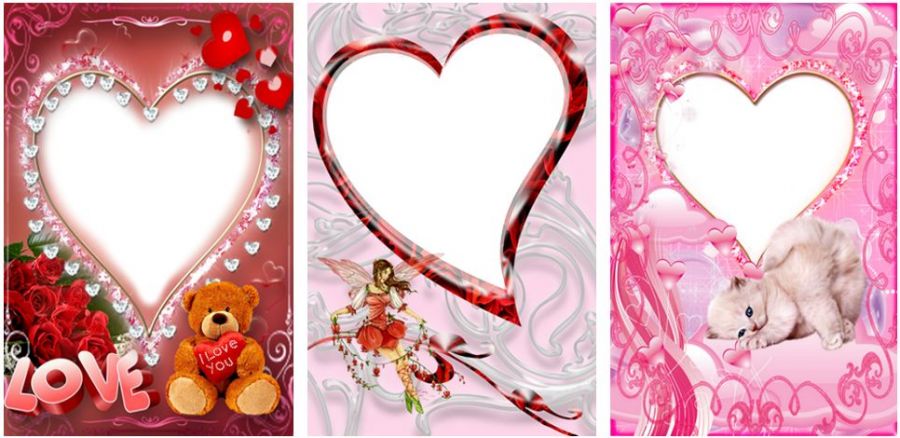 Love Photo Frames is an app that comes packed with over a hundred high-definition photo frames.
You can simply import any of your existing memorable photos from your gallery that you took with your loved ones and then transform them into stunning photos using some of the most romantic photo frames and color effects that are featured in this app.
7. Flowers Photo Frames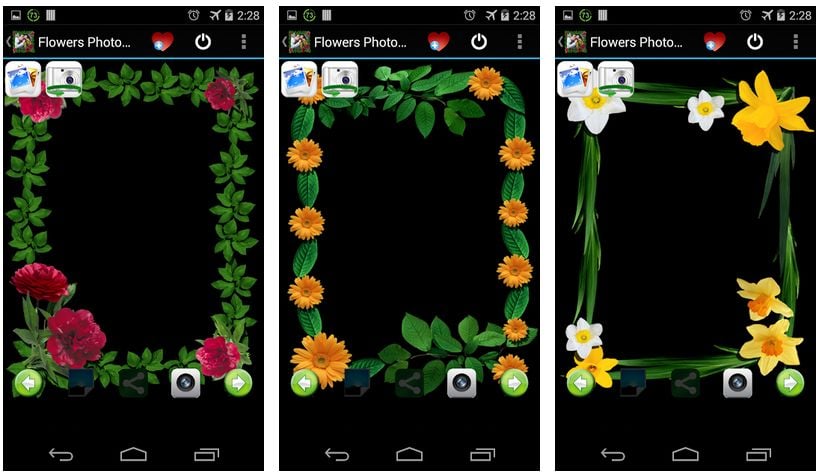 Flowers Photo Frames is another app that is completely related to flowers and blossoms.
It is the same reason why it can be useful for the occasions like Valentine's Day, engagement ceremonies, and lovely get-togethers so that you can make sure that the unforgettable moments you have captured can be turned into precious ones by simply adding some high-quality frames in just two steps.
Once edited, you can easily share your personalized memorable photos with your loved ones using its native picture-sharing option.
8. Pic Frame Effect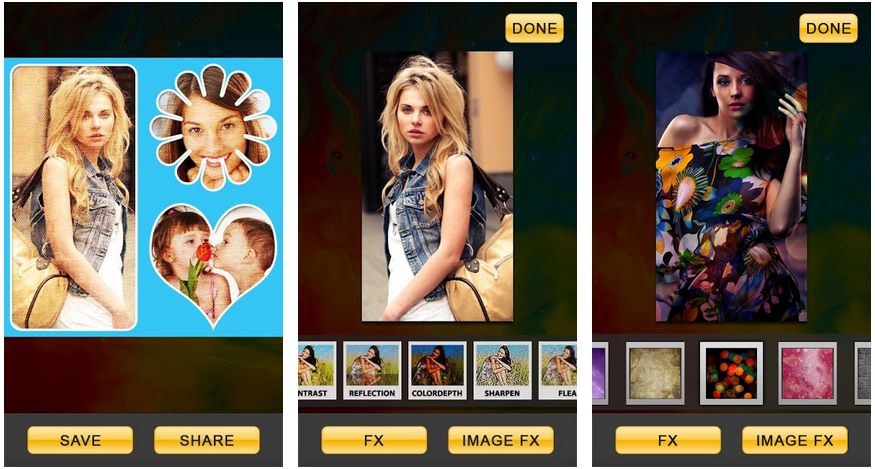 Pic Frame Effect app allows you to edit your photos using a combination of photos, frames, and effects so that you can create an entirely new photo out of the existing ones that are already stored in your gallery.
You can also make use of the collage, photo grid, and border features that are included within the app that has the ability to give your photos a stylish new look.
9. Kids Frames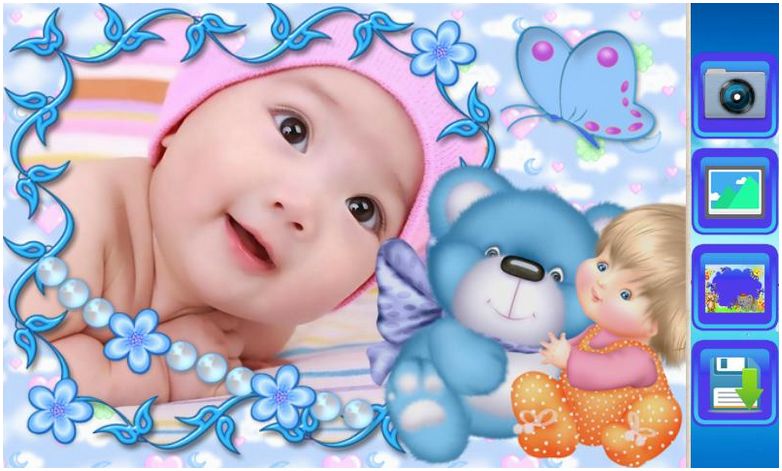 Do you love to capture photos of the baby so that you can re-experience the moments later by showing them to your loved ones? If yes, then you should install Kids Frames apps and make those photos of kids and babies more adorable and amusing.
Moreover, the developer has been actively working on the app to provide you with the most up-to-date HD-quality frames to decorate your photos with.
Which one is your personal favorite?
Out of the ten best digital photo frame apps for Android, my personal favorite is PicsArt Photo Studio as it is an all-in-one photo editor app and also allows me to add my choice of a frame within a matter of seconds.
Did you try any apps mentioned in the list? How did you like it? Share your opinions in the comments section. 🙂