Are you looking for an app that supports voice recognition, dictation, and speech-to-text so that you don't have to type a single word on your smartphone?
Now your search is over. Here we have shortlisted the six best speech-to-text apps for Android that has voice dictation ability and can perform speech-to-text without any hiccup.
1. Gboard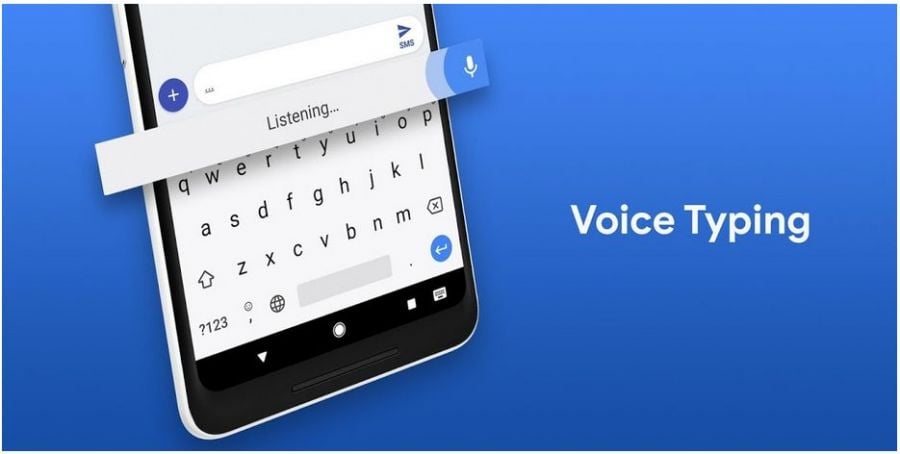 Even though the Google Keyboard app is not the purest voice-recognition tool for your day-to-day transcription tasks but it is the most reliable and accurate application. It is a universal speech-to-text app for Android smartphones.
The reason behind this awesomeness is that the developers over at Google have developed the app, and most of all, the app is available for free! Since it is a Google Keyboard so, it can do a lot more than just being your speech recognition tool.
2. ListNote Speech-to-Text Notes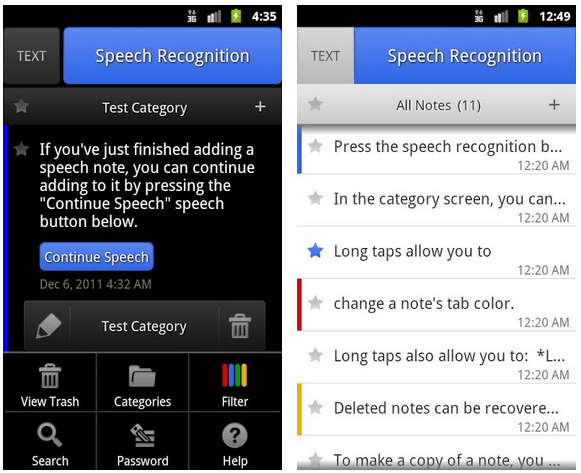 List Note Speech-to-Text Notes is a notepad app that provides you with a good way to quickly note down your ideas or any valuable information without you even needing to touch a letter on the keyboard.
All you need to do is speak, and the speech-recognition algorithm of the app will do the rest for you!
And for those of you who want some added features like Google Cloud Print integration, customized categories for a particular set of your notes, and home screen widgets then you can opt for a paid pro version.
3. Speech To Text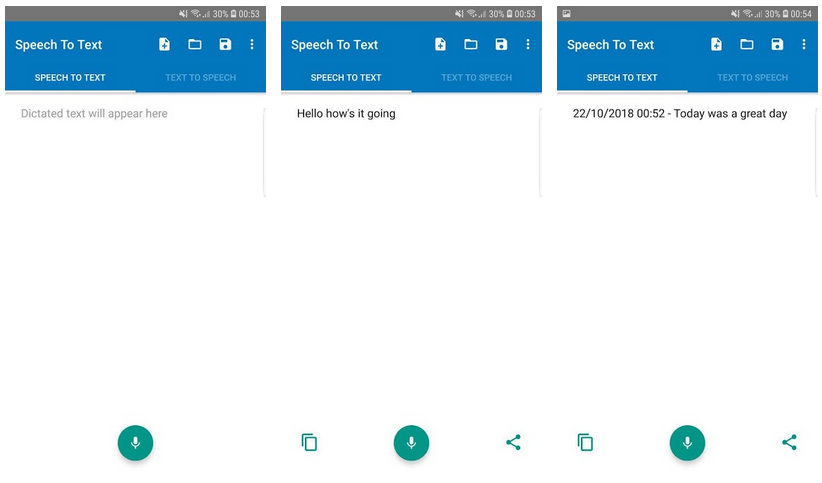 Speech To Text will be a perfect app for you if you are looking for a way to note down your emails or text messages. Using this app, you can free yourself from typing long paragraphs when replying to your clients.
The app makes use of Android's built-in speech recognition system to turn your voice into text.
4. Speech To Text Notepad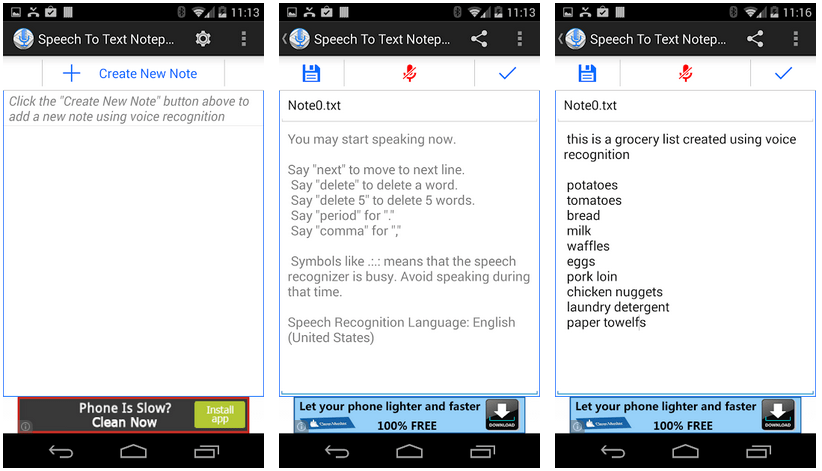 Speech To Text Notepad removes all the hassle of typing all your ideas or notes and lets you create notes with just your voice.
Unlike other apps, this app understands several commands to make sure that you don't have to touch your phone while taking notes. For example, while speaking, if you want to delete a word, only say "delete" and it will automatically remove the last word from that sentence.
5. Speech to Text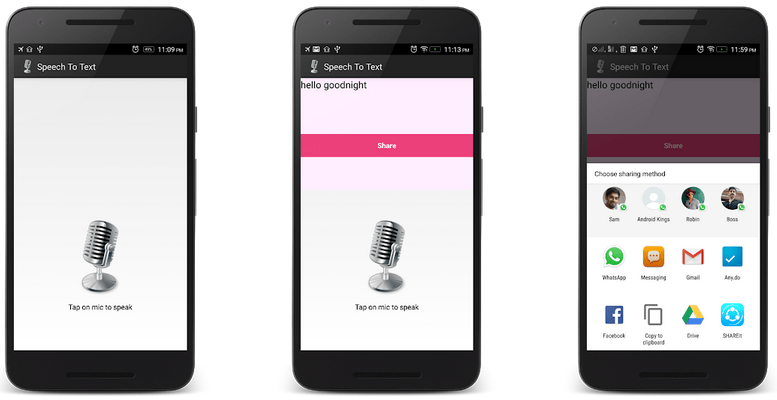 Are you looking for a speech-to-text app that is compatible with all Android variants? Speech to Text with its simplified UI should be your best bet as the developers behind this app make sure that it is fully compatible with every Android phone without any glitches.
6. Text by Voice
Are you looking for an app that does more than just convert your speech to text? You should give a try to the Text by Voice app as it supports multiple voice commands for different tasks. For example, you can ask the app to read out your text messages while you are driving.
Which One Is Your Favorite?
Out of the six apps discussed here, our personal favorite is Gboard Google Keyboard because it is an all-in-one app and provides me many additional features like gesture typing and it also learns what you are typing.
Do you have any other favorite speech-to-text voice recognition apps? We would love to hear about them in the comments below! :)