Do you want to talk to your friends or loved ones and looking for free calling apps for Android?
Here I have tried and tested the nine best free calling apps for Android that will allow you to call your friend and relatives without costing you any money. All you need to have is a stable Internet connection and a compatible Android device.
1. WhatsApp Messenger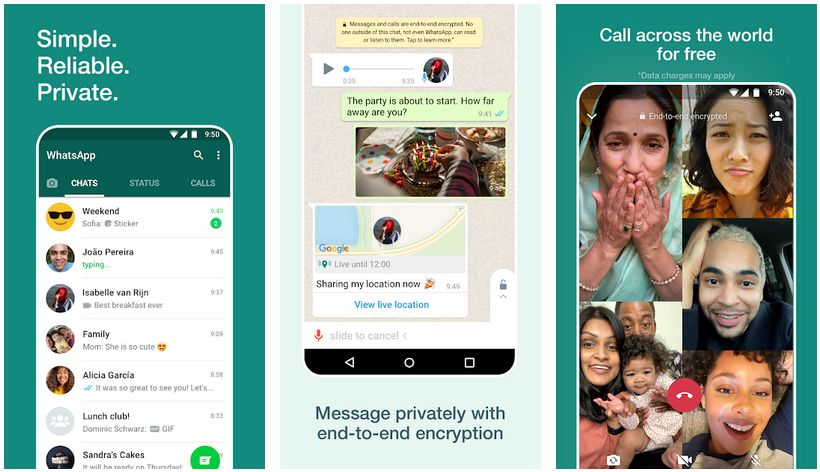 Since its launch, WhatsApp has become one of the most prevalent social networking apps on the Google Play Store because it is free and allows you to communicate with your friends, family, and loved ones via messaging and calls.
The app does not charge you a single penny, does not has a single advertisement, and does not require you to create an account. It offers you spam control features too that let you block spam calls and messages.
2. Facebook Messenger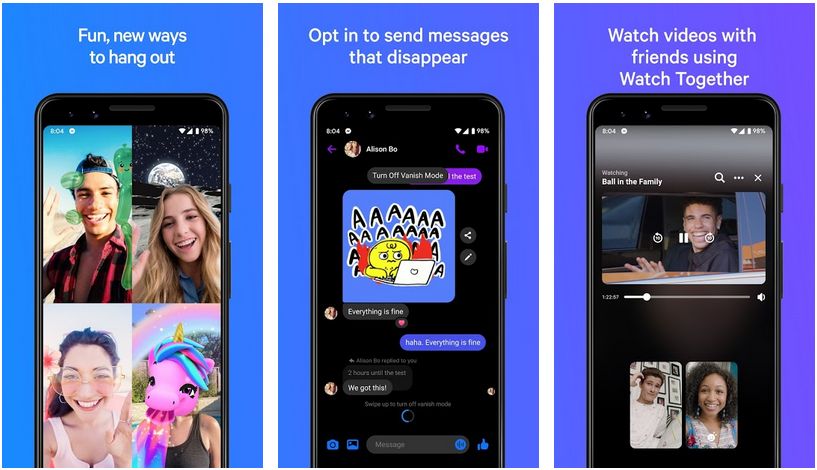 Messenger is designed by Facebook as a standalone app in an attempt to completely separate their mainstream social networking app from the communication app and then made it mandatory for every Facebook user to install Messenger to communicate via messaging.
The Messenger app not only allows you to have a personal chat with your Facebook friends, but you can also use the calling functionality to have either a free voice or video conversation with them!
3. Viber
Viber is very much similar to the WhatsApp app and allows you to communicate with your friends and family, who are on Viber too, via free calling functionality. They recently introduced a video calling functionality too.
Apart from the regular functions, Viber offers some unique features too like deleting a message even after it has been sent, and support for cross-platform so that you can seamlessly use Viber on your smartphone, tablet, or even a computer.
4. Skype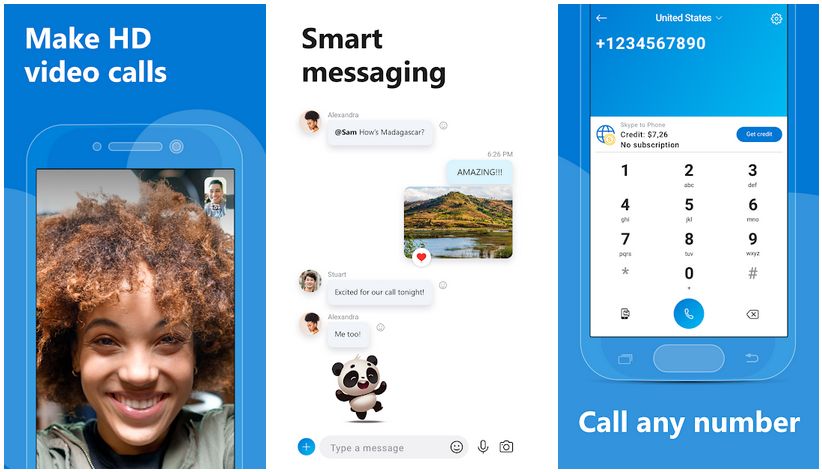 Most of us already know about Skype. Popular software has been used on computers for video calling for a long time now. But since smartphones have been widespread, it has been made available for Android devices too, which brings us the free voice-calling feature at our fingertips.
The app makes it easier for you to call your Skype friends right from the Android app and share your stories without worrying about any calling charges. There is a caller ID functionality too using which you can identify who is trying to call you.
5. LINE: Free Calls & Messages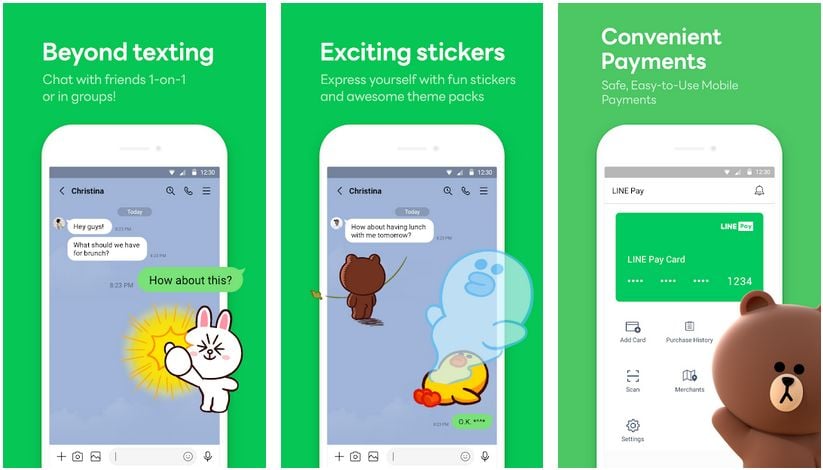 The Line is a popular messaging and calling app for Android devices. It enables you to call and connect with your friends and loved ones without any limitations. The app even allows you to have message-based conversations along with a huge list of stickers and emoticons to be able to express your emotions better.
The app is available for multiple platforms including Android, iOS, Windows Phone, BlackBerry Firefox OS, Nokia Symbian, Mac OS X, Windows, and Google Chrome. So you won't have to worry about being disconnected from your friends.
6. Tango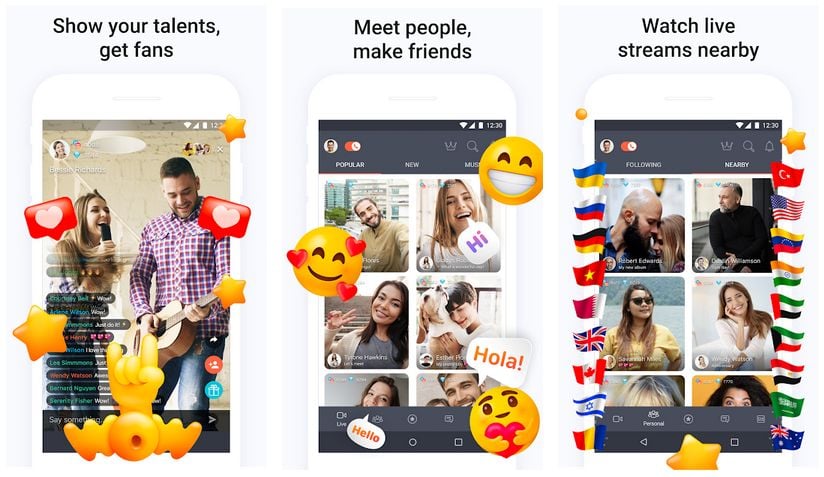 Tango is being used by more than three hundred and fifty million users around the world who enjoy free voice and messaging features to stay in touch with their friends and family members.
The app provides a great user interface along with the capability to send and receive videos, photos, and audio, and share other multimedia messages without any restriction.
7. imo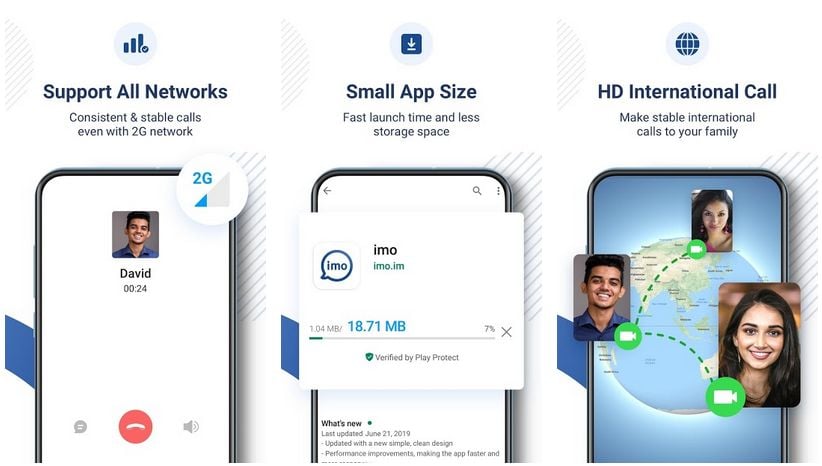 imo is one of the most simplified social networking and communication network apps on the Google Play Store. The app has reached great heights because of its straightforward and sleek UI along with easy access to video calling but later the developer introduced voice calling that made it even more popular among the users.
The app has been downloaded by more than hundred and fifty million users worldwide and has an average user rating of 4.2 out of 5.
8. KakaoTalk: Free Calls & Text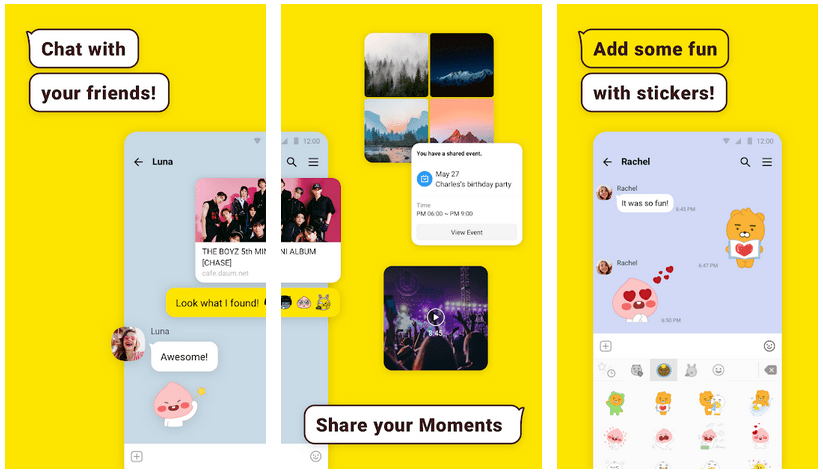 KakaoTalk is a free calling and texting app developed by Kakao Corporation, which is capable enough to help you with sending and receiving photos, messages, videos, and voice notes. The app also comes preinstalled with a huge selection of stickers and emoticons.
The app is fast, speedy, and reliable on all compatible networks including 3G, 4G, and Wi-Fi.
9. Google Meet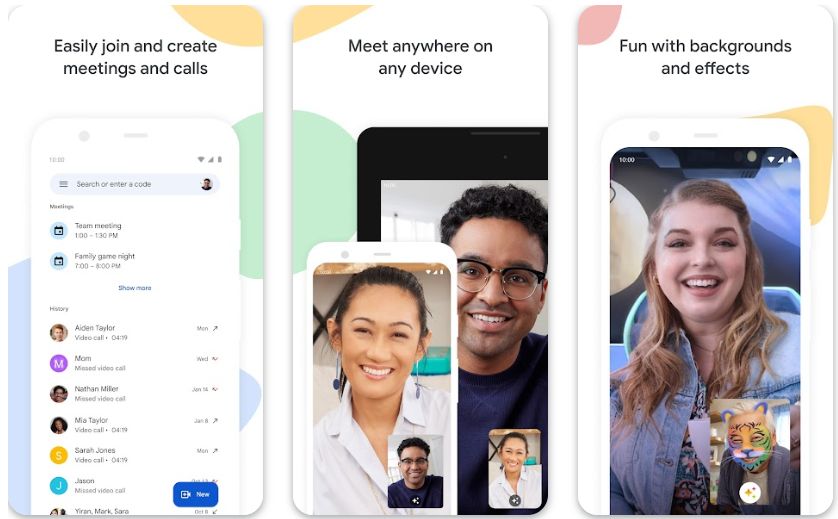 The Google Meet app is developed by Google and is a nice way to stay in touch with your friends and relatives by using communicational features like voice calling, video calling, and messaging from within the app.
The app also supports group video call functionality that allows you to add up to 32 people in one group and talk with all of them at the same time. You can even do a group voice calling with over 100 people at once.
Which Free Calling App is Your Favorite?
Did we miss any apps in the list above? Do you have any other favorite free-calling apps? Let us know about them in the comments below! 🙂