Even though most of the built-in photo viewing and gallery apps have a built-in photo editing function but all of them lack the basic and quick drawing option. But now you don't need to look further as here we have brought you the best apps that let you edit, doodle, sketch, paint, annotate, and draw on photos on Android.
Here we have reviewed the four best powerful draw on pictures apps you can download today on your Android devices:
1. Picsart Photo and Video Editor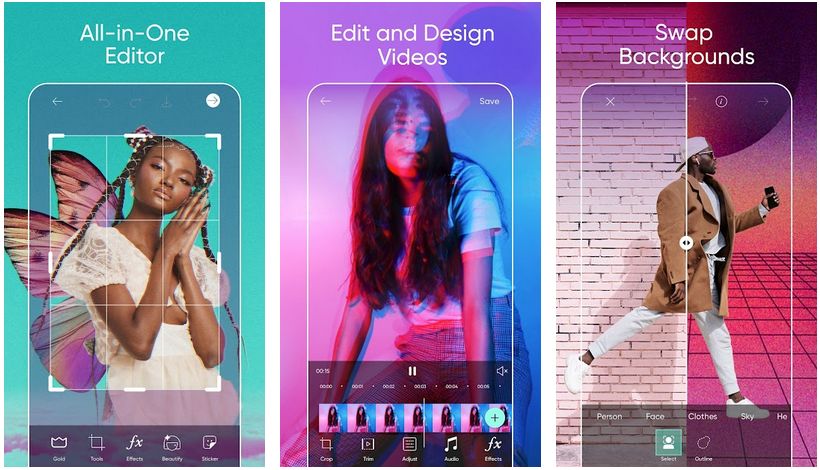 Picsart is an all-in-one photo and video editor that comes with powerful tools that help bring out your creative side. The app is powerful enough to let you add various aspects to your picture including stickers, making collages, removing and swapping backgrounds, and applying filters.
You can add unique text using designer fonts, add stickers, remove unwanted objects, and flip and crop pictures. And with the amazing set of drawing tools, you can use fully customizable brushes, add layers, and become a pro. The app lets you doodle and create different effects, which can help you become a doodle artist.
2. Sketch: Draw and Paint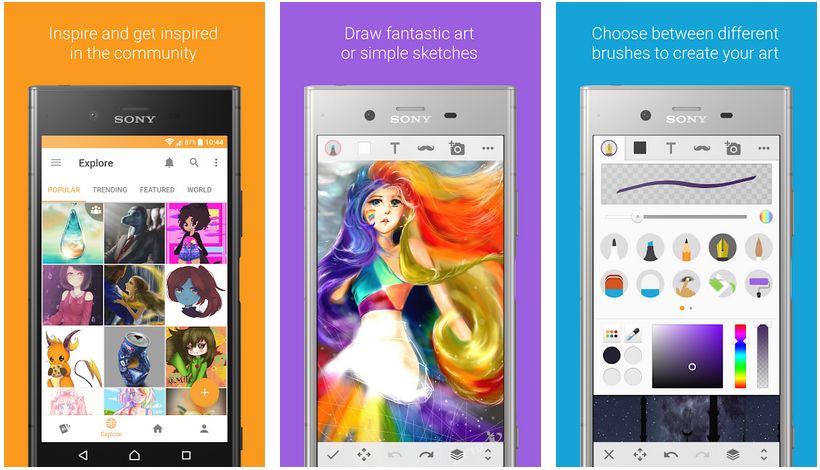 The Sketch app is designed and developed officially by Sony Mobile Communications Inc. and offers photo editing and fun drawing tools. The app is specifically for those who like to be creative and wants to draw pictures directly on their Android device. The app even provides you with backup and sync functionality so that you can continue editing the same picture on other devices like tablets.
The app comes with tons of digital art collections that you can explore and apply to your photos, draw sketches with brushes and tools, use layers, and modify backgrounds. Once done, you can then share with your friends or the community.
3. iMarkup: Text, Draw, and Annotate on Photos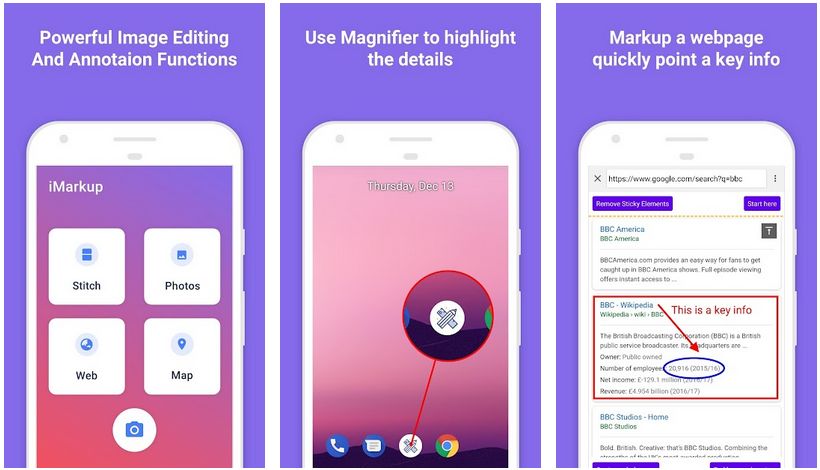 iMarkup is an amazing tool that allows you to add text, draw, and annotate photos effortlessly. The app is developed by the Winterso Team and is one of the smaller apps in size, that too without any restrictions. And once you are done editing, you can export the image in PNG format without any loss in quality.
With the app, you can add text, emoji stickers, spotlight key info, and other informative details to any picture. The drawing tools include rectangles, circles, arrows, and pens. And the text can be fully configured including background, color, shadow, style, size, and other aspects.
4. Paintastic: Draw, Color, Paint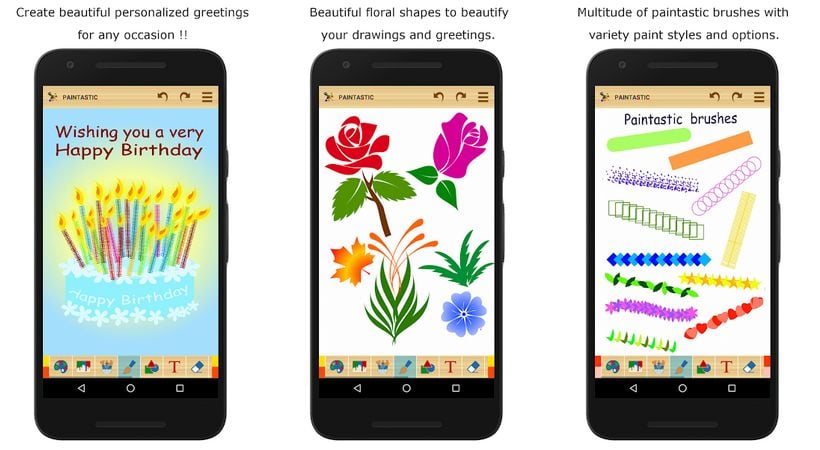 As the name of the app suggests, Paintastic is a painting app that allows you to do a lot more including drawing and coloring your pictures. With the ability to import and edit any existing pictures, you will get to draw, color, and paint on any of your photos and ultimately create a masterpiece.
Paintastic gives you access to a wide range of paintbrushes and each one of them is available in different styles and shapes. You can even customize the opacity, size, and scatterings of the brushes. There are image effects, filters, and textures that can be applied to your pictures to further enhance drawings.
Which drawing app did you like the most?
We hope you found our draw on photos app review helpful and managed to find the best apps to draw your photos using your Android phone or tablet devices. If our blog post helped you make a better decision in any way then please don't forget to share your opinions with us in the comments down below, we read and respond to each one of them! 🙂
Also, if you have found an app or already using an app that you like but isn't included in the review then let us know about it. We will have a look at it and might include that app in our review during the next update for our readers.