Get ahead in the Pokemon mobile game faster with the Pokemon Go mod apk for Android phones. Use the hacks to fake your GPS location as the mod comes bundled with a menu, GPS joystick, auto walk, teleport, and spoofing. You can take your trainer to any part of the world, catch all those rare and legendary Pokemon, and participate in the raid battles and gym battles wherever you want.
The Pokemon Go hack for Android is 100% safe and has anti-ban capabilities along with a joystick and it works without root. Moreover, it is powered by PGSharp, installation of which does not require root and works flawlessly on all Android phones. The app helps you complete Pokedex quickly and attain a higher level in the game.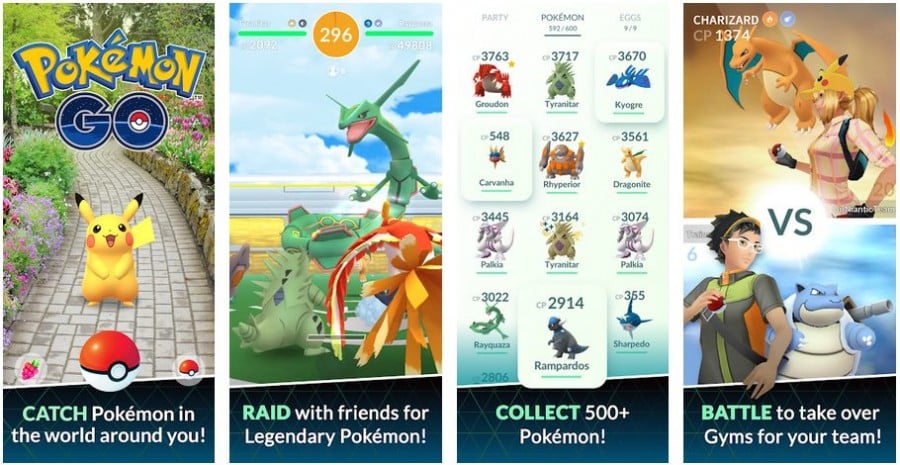 The best thing about Pokemon is how effortless the game really is, all you have to do is walk around the street with the game on, and as soon as there is any Pokemon nearby your phone will give you a buzz in the form of vibration so you can be aware that some wild Pokemon is somewhere near.
How to Install?
It is very simple to install the Pokemon GO mod app on your Android smartphone. Here are the steps you need to follow:
Download your choice of apk file from the download section.
Uninstall any existing Pokemon Go app already installed on your device.
Tap the apk you just downloaded in the first step and follow the onscreen process to install the app.
What's Modded in Pokemon Go?
Here are the aspects and features that are modded in the Pokemon Go mod apk:
On-Screen Joystick: You will get the ability to control your Pokemon trainer with the on-screen joystick and take it to almost any part of the world.
Teleportation: With the teleportation feature, you can teleport your Pokémon character to wherever you want within a matter of seconds.
Better Throw: You will get a better and further enhanced method to throw those Poke balls in a perfect manner to catch those Pokemon without letting them escape in any case.
100iv Feed: Offers you a live feed to keep yourself updated with the current and always updated 100iv Pokemon feed to easily figure out which Pokemon you need to catch.
Preview Pokémon: You can see a quick preview of the Pokémon you have recently caught to know and find out all the relevant details about it.
Fake GPS: Similar to the joystick, the Fake GPS option offers a similar feature using which you can walk your character anywhere while you are physically in your home.
Anti-Ban: Usually the usage of mod apps and hacking apps triggers safety and causes players to be banned from the servers due to unusual activity, this mod app won't let that happen.
Auto Update: You will receive automatic updates to stay up-to-date and make sure that you are running the latest version.
No Root: If you have a compatible Android device then you don't need to have root access on your device to be able to run the mod and hack the game.
Features of Pokemon Go
Those who have used any virtual reality and augmented reality app on Android then they must be well aware of how Pokemon Go works. Here we have listed some of the best features of Pokémon Go for Android: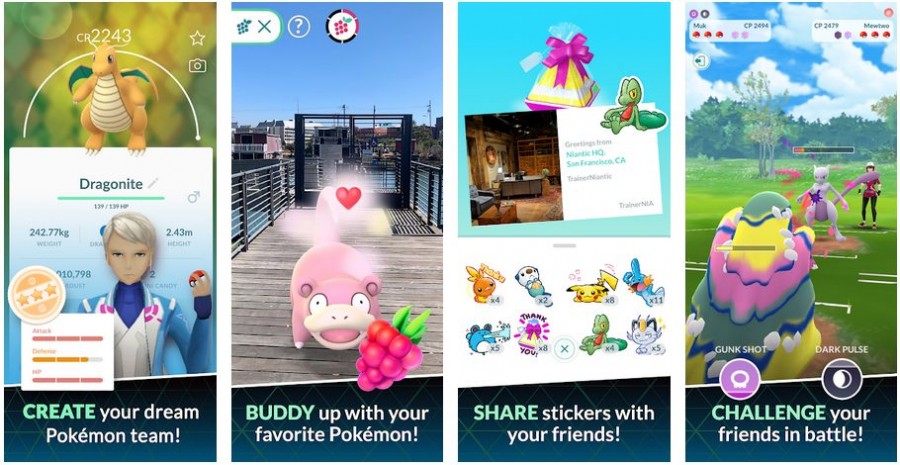 Complete The Pokedex: Catch all the Pokemon types and complete your Pokedex whether it is legendary or non-legendary Pokemon with different abilities. Catch them all.
World of Pokemon: The whole world around you is fully covered with hidden Pokemon no matter where you go. You can find Pokemon everywhere and all you need to do is explore.
Friends Onboard: Take your friends onboard and make your Pokemon stronger than ever with the help of your buddy and earn additional rewards.
Gym Battles: Once unlocked, you can participate and compete in the gym battles by joining any specific group after which you can battle in the gym with the rival's Pokemon to gain ownership.
Raid Battles: Join a team of trainers to ultimately catch that powerful Pokemon Raid Boss during the raid battles and get bonus rewards. These battles consist of over twenty players.
Trainer Battles: A battle of trainers where trainers come face-to-face to battle. And the one who wins becomes the ultimate trainer in the battle league.
About Pokemon Go
Designed and developed by Niantic, Pokemon Go is an AR (Augmented Reality) based game for mobile devices and has been made in collaboration with Nintendo. Within the game, you will come across many Pokemon characters with various special abilities and types.
Since the game is based on AR, so it requires a lot of legwork and the player needs to actually go out, explore the areas, look for Pokemon and catch them with a Poke ball. All of which requires dedication and hard work. The other option is to use the Pokemon Go mod apk, which consists of several working tricks and hacks that help you quickly progress in the game, without actually ever leaving your home.
You can reach new levels in the game by completing various tasks like catching Pokemon, participating in gym battles, taking up trainer battles, or doing raid battles with your friends.
All of these are activities that one can perform to gain experience points, progress further, and become the ultimate Pokemon trainer.
Apart from the battles and catching Pokemon around your neighborhood, you can earn and collect items like eggs, Poke balls, egg incubators, lure modules, special boxes, and a few other rare items. Usually winning the raid battles or visiting the gym and spinning the Poke Stop disc awards you with these items. However, the game also allows you to purchase these in-game items using Poke coins.
Throughout your journey, the game will award you special items including berries, potions, revive, and mystery boxes. These items are usually awarded whenever you hatch an egg; win the raid battle; complete any research task; and even when you level up in the game.