In this blog post about the best custom and gaming ROMs for the Xiaomi Redmi Note series, we are going to discuss:
Review of twelve best custom ROMs specifically designed for the Xiaomi Redmi Note series as well as other similar Redmi phones.
What are custom ROMs and what are the different techniques that are used to develop and modify ROMs for Android?
Guide on how to flash custom ROM on your Redmi Note.
What is the custom kernel and how it is beneficial to have a custom kernel on your device as opposed to the stock kernel?
Having a Redmi Note series phone is great since it has been well-adopted by the flashaholic (People who flash custom ROM on Android very often) community, which means you can get rid of the stock firmware and preinstalled apps.
Whatever your motives behind switching to custom ROM are, be it performance, debloated OS, stability, or better battery life. There are tons of options to choose from.
Best ROMs for Redmi Note Series
All of these ROMs are highly popular among Android users and provides great support and consistent updates to make sure your device keeps running without any issue.
1. Lineage OS 16
Lineage OS is the biggest name in the world of custom ROMs, mainly because this is where everything started. Due to carrying the name Cyanogen mod, the ROM is very lightweight in terms of available features. It has some standards that must need to be followed to keep the custom ROM to a bare minimum while allowing it to act as a base ROM source for many other custom ROMs.
Lineage OS has an array of features that makes it unique from its competition. The custom ROM provides:
'LiveDisplay' lets you change the color temperature to your liking (warmer looks eye-pleasing though a bit straining in comparison to colder temperatures).
Preinstalled Apps like AudioEQ, Gallery App, Audio Recorder, and Screen Recorder, are some of those apps that you don't get with your regular Gapps package.
PrivacyGuard: Manage all app permissions from a single interface.
Trust: Gives information regarding the security of the device.
Caffeine Quick Tile: Toggle the button to turn off the screen timeout feature.
NavBar Customization: Allows complete hiding or changing of the placement of the buttons.
At the time of writing this, Lineage OS ROM is ready to be used as a daily driver on the majority of supported devices; however, it does have a few known bugs. Some of them can be removed by using the fixes mentioned in the XDA thread of Redmi Note 5 Pro.
Since the ROM has few bugs, which is the reason why it hasn't gotten official status yet. However, the ROM is not far from achieving official status, so you should give it a go.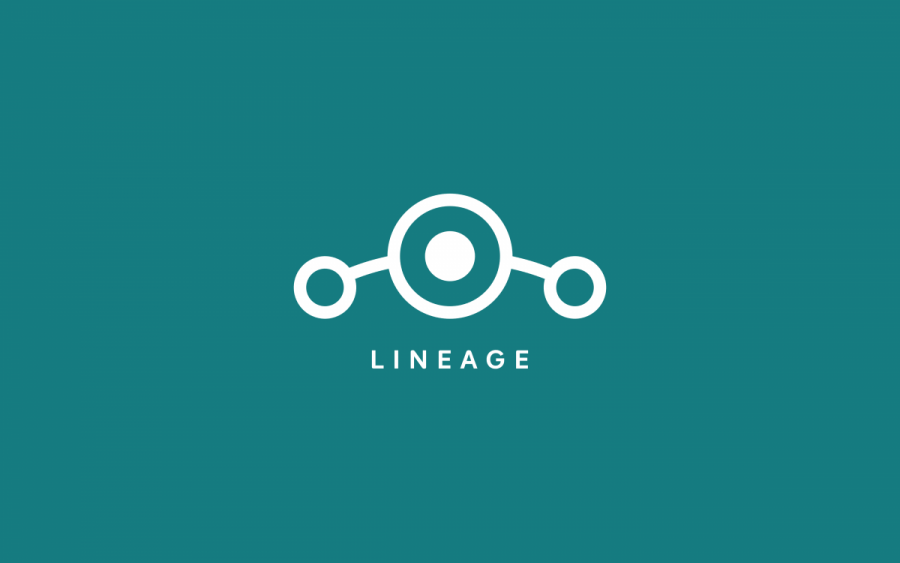 Highlights of Lineage OS
Very clean firmware (Not pre-rooted).
Privacy Guard to provide enhanced privacy.
Stable enough to be used as a daily driver.
It can run without Google apps.
Decent performance and battery life.
2. Oxygen OS Port
Oxygen OS is one of the most appreciated Android skins that has also been ported to Redmi Note 5 Pro. Unfortunately, at the time of reviewing, it has a lot of bugs that it is barely a daily driver, but if you want to have the taste of Oxygen OS, then this is a must-have custom ROM.
The OxygenOS is a definite highlight of the OnePlus experience, it includes:
One Plus Ecosystem: One Plus Ringtones, System Animations, Icons, Sounds, Wallpapers, and the Launcher.
Gestures: You can disable the Navigation button and use gestures to navigate the UI.
Gaming/Fanatic Mode: This disables heads-up notifications and any kind of interruptions that can ruin the gaming experience and lets your foreground application be prioritized in terms of a resource for best performance.
Accent Changer and Dark Mode: If you are bored with the default colors of the system UI, you have the option to change to less eye-straining dark mode and also the accent colors.
Parallel App: This allows you to log in with two different accounts on any app.
App Locker: Out-of-the-box app locker to add an extra layer of authentication to your apps.
Before you try Oxygen OS on your Note 5 Pro, we will recommend you read the official thread carefully as it may require a downgrade for the MIUI firmware. It also doesn't support encryption. Highlights of Oxygen OS
Oxygen OS port from OnePlus 6.
It does not support face unlocking capability.
Minor bugs with Oxygen OS-based features.
3. /e/ OS
A not new but rather unconventional and rare offering by the /e/ OS non-Google Android smartphone. /e/ OS is based on the project microG which enables a lot of Google-dependent features on the Android phone but it is completely Open Source.
The upcoming batch of custom ROMs for Redmi Note 5 Pro is mostly highly customizable ROMs they mostly include the features such as:
Privacy Score: It provides a score for each application in the installer and also reveals all the trackers in each app.
Ungoogling: Google's default search engine was removed, google services were replaced by microG and Geolocation is using Mozilla Location Services.
Uninstall Pre-installed apps: This feature when implemented will let the user uninstall the pre-installed apps from their devices.
Unparalleled privacy: /e/ OS doesn't scan its user's data on the phone or in the cloud, doesn't track GPS location, and doesn't collect any sort of app information about the user.
If you are concerned with its privacy, then you should give /e/ OS a try. It works with most Android apps without GApps.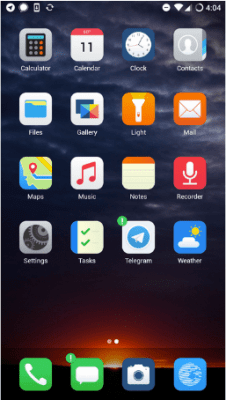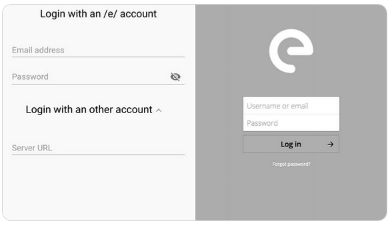 Highlights of /e/ OS
Privacy Centered.
Runs on Open Source components.
ROM lacks rich features available in normal Android OS.
Very lean and simple OS out of the box.
The setup can be a hassle for some users.
4. Pixel Experience
Pixel Experience ROM lets you have the taste of having an Android One or Google Pixel device without the need to own one. The ROM has strict rules to have only apps and features that are found in Google Pixel devices, so you are sure that even the first boot resembles the Pixel startup, without even flashing GApps.
As mentioned the 'Pixel Experience' as from its name offers what a Pixel or Google phone might have to offer in terms of the software the ROM may be unable to feature like squeeze for the 'Google Assistant' trigger being hardware dependent. Pixel Exclusive Camera Features are also hardware dependent so their usability and availability depend on what phone you are using and what you do get out of the box.
One of the highlights of the Pixel Experience ROM is the Pixel Ecosystem which includes Google fonts, ringtones, system animations, sounds, and wallpapers. Here is a complete list of features:
Button Customization: Navbar keys can be inverted, the Torch on the power menu can be enabled and the power menu can be disabled or enabled on the lock screen.
Full-screen display: Provides a feature that forces the full screen of applications while also ignoring the notch area, which is useful for movies and games.
Lockscreen toggle: A toggle on the screen to display cover art or magazines when the phone is locked.
Google Camera: Pixel plus has easy access to the Google camera app which is a great camera in terms of its software.
The Pixel Experience custom ROM can be used as a daily driver. However, at the time of writing this review, the development thread reported a weird bug, which causes the device to restart when reaching a battery level below ten percent. Since we are talking about battery here, so it is important to tell that this ROM mostly provides a very stable battery life.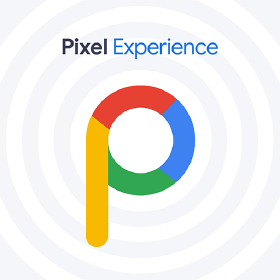 Highlights of Pixel Experience
ROM is as clean as Android One.
No need to flash GApps.
The UI is as close to the Pixel device as a non-Pixel device can get.
5. Samsung Experience 9.5 Port
Are you missing the Samsung Experience UI after switching to Xiaomi? Well, you can get it on your Redmi Note 5 Pro with the Samsung Experience 9.5 port. There is a tradeoff for it, though. You will miss out on Android Pie.
There aren't any particular issues with the ROM; there are just some usual incompatibility concerns of a different platform. Also, some Samsung-specific features might crash because, of course, you are running it on a non-Samsung device.
That being said, it doesn't mean the Samsung Experience custom ROM can't be used as a daily driver; however, you need to follow the update path. And another issue is that the ROM has been abandoned, meaning that there won't be any more bug fixes or updates to it. Yet the ROM is a good option if you are bored with similar-looking ROMs.
Keyboard Layout: Tap and hold icons to drag them to a new position to customize the keyboard layouts for emojis, stickers, and settings.
Finder: Integrated search for contacts, messages, and files, initiated by a swipe-down gesture on the home screen.
Bixby Alarm: A briefing app that updates you about current weather with matching music, and color on the screen, alongside the current news when your day starts/alarm rings.
Color Lens: To prevent eye strain Samsung's color lens gives the option to change the color of the screen to Green, Rose, and Magenta and also choose the amount of opacity for the color.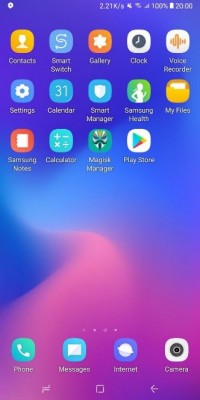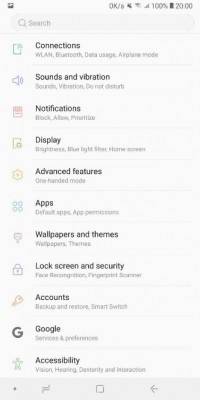 Highlights of Samsung Experience 9.5 Port
It allows you to experience Samsung Experience 9.5 on Redmi.
ROM is dead, as it no longer receives updates and bug fixes.
Few crashes with Samsung-specific features.
6. Havoc OS
If you cherish the Pixel Experience (PE) custom ROM but also want some more features in it, then Havoc OS is the answer. This custom ROM for Redmi Note 5 Pro has been built on AOSP, and it tries to have the majority of the features available on GitHub from other source trees.
The Havoc OS ROM is free of bugs, but the update cycle is slower than other ROMs like Lineage OS. It is highly recommended due to the aesthetic mods it has besides the stability and features. It also has a theme manager which dynamically changes the accent color based on your wallpaper or you can set it according to your will it also has a font manager and substratum theme engine which makes the possibility of customization endless. Here is a complete list of features that Havoc OS supports:
Sensor block per package: Unlike traditional battery-saving applications, this feature certain sensors for certain apps, ultimately saving battery life.
Smart pixel: You can select the percentage of pixels to turn off on the screen to save battery life.
Configuration Center: Ultimate customizability for every feature from gestures, miscellaneous, animations, ambient display to even system settings.
Burn-in protection: Background which saves the screen from any discoloration across any part of the screen.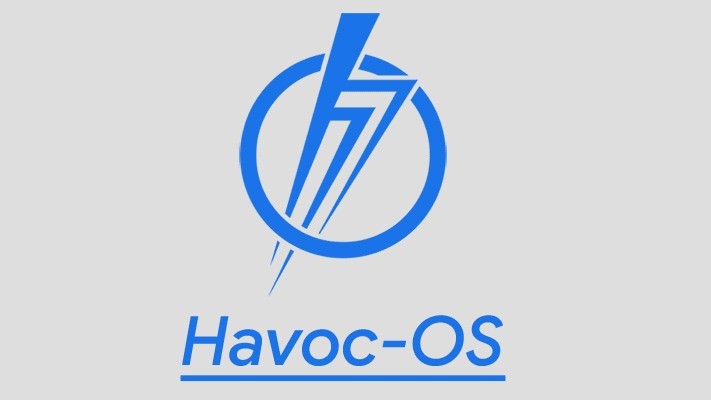 Highlights of Havoc OS
Good aesthetics.
It offers a lot of features.
Rock is stable and doesn't cause many issues.
Low update frequency.
7. AOSP Extended
AOSP Extended custom ROM for Redmi Note 5 Pro is very much similar to the Resurrection Remix OS. It tries to have as many features as possible under one roof. There is one major difference, which is that both have different OS bases. The Resurrection Remix runs on Lineage OS as a base while AOSP Extended, as the name suggests, is based on the AOSP.
Although Resurrection Remix is a very old player in the custom ROM category, it is not available for the Redmi Note series on Android Pie (The version currently available is very old, and ROM is dead because it no longer receives further updates), but you can have every possible feature on your device using AOSP Extended.
Some of the notable features of custom ROMs for Redmi Note 5 Pro are extensive UI customization through rootless substratum support and Dirty Unicorn's Font engine plus it also has adaptive AOSP icons and AEX wallpapers out of the box. It also offers a One-Handed UI which helps in reducing the size of the usable display to make areas of it easily reachable with a single hand.
Here is a complete list of features for a better comparison and understanding:
Fling: An alternative to navigation buttons, enables swipe gestures that perform the same function of navigating to the home screen or recent menu.
SmartBar: Not only allows adding custom button images and icons to existing buttons in the navigation bar but also allows choosing custom actions like single tap, and long-presses for those buttons.
Advanced Reboot Quick Tile: Quick setting to reboot on tap or enter recovery mood on long-press instead of holding the power button.
Recent panel 3 types: For quick access to recent apps, there is also a grid for showing details of recent apps. Finally, the multitasking feature allows splitting the screen in half for recent so you do not lose the current foreground application.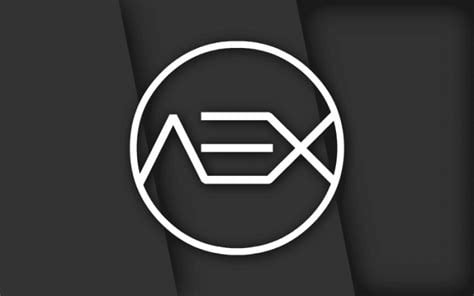 Highlights of AOSP Extended
Very feature-rich custom ROM.
ROM is in active development, and new features are added very frequently.
8. Viper OS
Viper OS has been around for quite a while now, and this custom ROM for Android aims to bring stability and a nice set of features to Android devices like the Redmi Note without bloating it with too many features.
The developers behind Viper OS custom ROM make sure that the features are tested thoroughly. They have even removed a lot of unnecessary stuff from Lineage OS, which they consider bloatware and might affect the overall stability of the ROM.
Despite being based on Lineage OS, it is a lot cleaner than Lineage itself, yet it brings useful features to the table. The custom ROM doesn't have any out-of-the-box support for the substratum theme engine but has a color engine and Quick settings themes finally it also has a font manager. Here is a complete list of features for better understanding:
Quick toggles: Quick turning on and off of VPN or Data saver or heads-up notifications.
SELinux: This feature dictates the device that processes have access to which file/paths on your device.
Color engine: This allows you to change the colors of the device theme, of an accent color, of the QS tile, and of the lock screen.
Feed: Swipe right on the home screen to go to google's newsfeed.
Since Viper ROM focuses heavily on the device and OS stability, therefore, it sacrifices features. But this makes it daily driver ready because bugs are almost nonexistent. Though there is one known feature that isn't working, which is a wireless display.

Highlights of Viper OS
ROM is highly focused on stability.
Ready to be used as a daily driver.
Based on the debloated version of Lineage OS.
The cast feature is not working.
9. Liquid Remix
Liquid Remix custom ROM came to the ground from the developers of the liquid-smooth. Now it not only focuses on responsiveness but also tries to have a good blend of features from other custom ROMs as well.
Liquid Remix is the most stable ROM on the Redmi Note 5 Pro platform. It includes most of the custom ROM features, yet it is almost bug-free. The ROM is based on Lineage OS but is reported to be very good in terms of responsiveness and stability. Here is a complete list of features for a better understanding of the Liquid Remix's abilities:
Liquid Lounge: A new panel just to customize the ambient, navbar, and settings by adding new icons and gestures to the phone.
Now Playing: Built-in feature to identify the songs playing near you and automatically display its information on the lock screen.
 PiP quick tile: Allows quick access to picture-in-picture (PIP) mode when you want to open something while a video is being played in the background.
Screen pinning: Allows the phone to show only a specific app screen meaning all other functions of the screen are locked.
Developers have fixed most of the bugs, and they are releasing frequent updates for the ROM that includes monthly security patches and fixes. If you are looking for a completely stable custom ROM experience and want to use it as a daily driver, then Liquid Remix is highly recommended given the fact it has most of the bugs sorted out.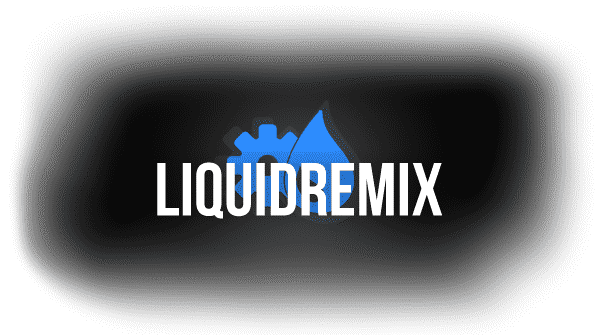 Highlights of Liquid Remix
Based on the Lineage OS.
Almost bug-free.
Lots of customization options.
It receives monthly security patches and bug fixes.
10. Syberia OS
Syberia OS is one of the most Xiaomi-centered custom ROM. It started as a project in Siberia for the Mi5. The ROM has been built from the ground using the AOSP sources and kernel patches from CAF forums. Although CAF patches are dead now, it is still a pretty capable ROM given that the battery life on this ROM is on par with other custom ROMs for Redmi Note 5 Pro.
The ROM constantly adds performance patches from other SOCs to maintain the performance and battery life of the ROM. Syberia OS custom ROM doesn't have tons of features, but it can easily be recommended as a daily driver for Xiaomi Redmi Note 5 Pro. Here is a complete list of Syberia OS features:
OTA Updates: Over-the-Air updates mean wireless for new software or firmware.
Wakelock blocker: Stops the developer from modifying the power state of the device hence increasing the battery life of a device.
Screen rotate: Configurable 0, 90, 180, and 270-degree rotations of the screen.
Expanded Notifications: Forces the notifications to have an expand option that shows all the details in the status bar instead of opening it as a new screen.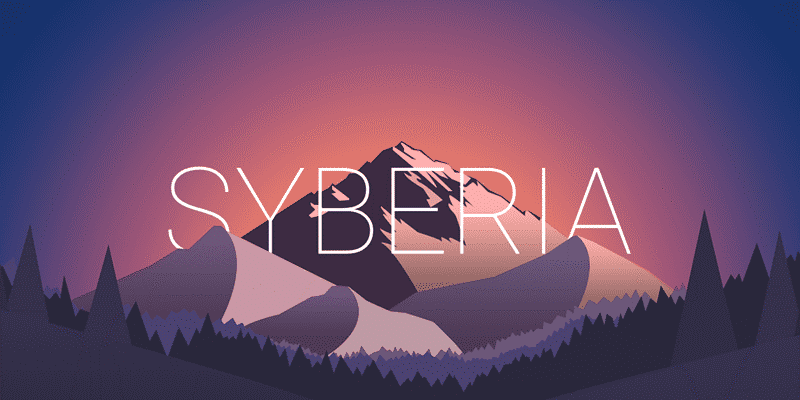 Highlights of Syberia OS
Ready to be used as a daily driver.
Lean in terms of customization.
Very good performance.
Nonexistent bugs.
Good battery life.
11. Evolution OS
Have you ever wished that there were more custom ROM similar to Pixel Experience with more features? Well, Evolution OS brings just that. This custom Android ROM has a great battery life due to its being based on the Google Pixel ROM.
The ROM does not even require you to have GApps on your device, and it comes with all the Pixel-related features right from the very first boot. Talking about the boot, the first boot on this ROM is a pleasant surprise of minimalism yet capable features.
Evolution OS ROM is very stable and doesn't have any known bugs. The number of features it offers you is pretty vast. It has some aesthetic changes from OnePlus3 ROM and Android Q developer preview. The best thing about this ROM is it shares the code base of the Pixel Experience yet fixes most of the bugs that it had.
Evolution OS offers UI elements similar to Android Q while the OS is Android P plus it also has an RGB color picker for the Quick settings Panel other than that it also covers the features explained above. The main focus is to offer as much visual customization as possible without the need for substratum. Here is a complete list of the features provided by Evolution OS:
Digital well-being: This feature keeps track of user behavior such as how many unlocks are in a day, how many notifications are viewed, or time spent on each app.
Notifications: Introduces Peeking notifications which briefly show on the top of the screen and also Incall notifications can be toggled.
Gaming Mode: Quick tile to change to gaming mode without minimizing games or similar apps.
Lockscreen: the Status bar is visible on the lock screen which also includes lock screen shortcuts.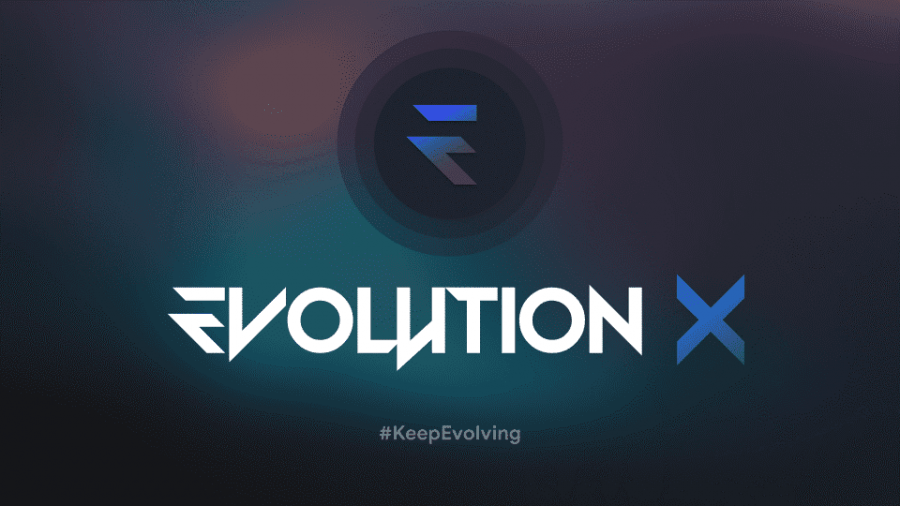 Highlights of Evolution OS
A complete ROM that does not require you to have GApps.
You will have all the Google Pixel-related features from the first boot.
Rock stable.
Fixed bugs in its own codebase (Pixel Experience).
Inclusion of lots of customization from other ROM sources.
12. Bootleggers ROM
Bootleggers ROM is an AOSP-based project, and it focuses on simplicity yet provides a slew set of features. The ROM is very popular for the aesthetic customization it brings to the table. The wallpapers and the theme also have unique colors, which is exactly what makes the ROM truly unique.
Bootlegger custom ROM has no bugs, but this comes at a tradeoff as it is still stuck on Android Oreo-based builds. Fortunately, the ROM is still getting all the necessary security patch updates. If you don't need the Android Pie ROM for some reason, then Bootleggers ROM is highly recommended. Here is a complete list of features provided by Bootleggers ROM:
AppOPS: This feature allows you to manage the permissions granted to each app and the ability to remove or add permissions.
ASOP Recents: Immersive recent that provides a fullscreen display by hiding the status bar.
Suspend Actions: Custom quick tiles to disable any app or function like disabling GPS or shifting to 2G.
OmniSwitch: A customizable app-switcher that can be used to configure memory usage, and buttons and allows you to list your most used applications.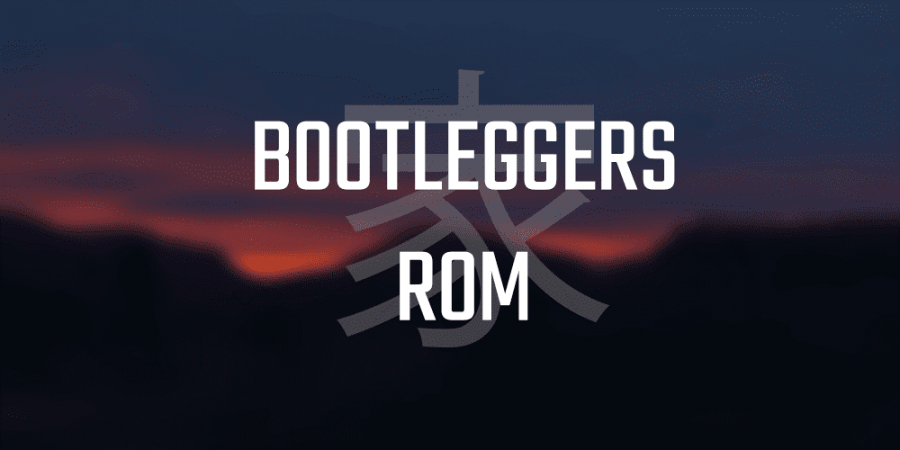 Highlights of Bootleggers ROM
Customized theme and wallpapers.
Highly stable.
Based on Android 8.0 Oreo builds.
It focuses on stability.
Basic Requirements to Install Custom ROM on Xiaomi
Before we go into the details of each ROM and its features, it is important to share some basic requirements that must need to be met to install custom ROMs:
You need an unlocked bootloader.
Latest update of the MIUI firmware.
The latest version of TWRP recovery.
What are custom ROMs for Android?
Custom ROMs for the majority of Android devices including Redmi phones are non-OEM-based ROM usually made by the users and developers.
Since Android is an open-source program, manufacturers modify Android's source code in an attempt to improve the user experience. There is a possibility when OEMs add features to Android, some of them are unnecessary and frustrating to use.
This is where custom ROMs come in; people take the source code and modify them according to their needs. Custom ROMs are made by groups of people since a lot of maintenance needs to be done to provide a complete bug-free ROM with continuous updates.
For those of you who don't know, there are three levels of changes that modified and custom ROMs could possibly have:
Custom ROM Modification Level One
All those changes are made on the base level of the ROM, which means the majority of the code of the Android operating system has been modified.
Level 1 changes are extremely difficult, and only a single code base has been there for a fairly long time. Mostly get dropped due to the limited use they have. The changes and modifications made by OEMs are somewhere between level 1 and level 2.
Custom ROM Modification Level Two
These changes only add or subtract features from the existing Android codebase, meaning there is rarely any modification to the Android codebase.
The surplus of custom ROMs is a result of level 2 and 3 changes. They are mostly very similar; the changes are subtle and yet noticeable enough to make people jump from one ROM to another.
Custom ROM Modification Level Three
Level 3 changes are the changes that are tweaks or results of the different compilations. Basically, small tweaking of values and bundling are level 3 changes.
This type of custom ROM includes changes in different Kernel and the apps that come bundled with the ROM. While it may seem insignificant, the fact that it involves tweaking in values of the kernel can have impressive improvements.
That being said, stock ROMs like MIUI, Samsung One UI, Huawei EMUI, and OnePlus Oxygen OS are all results of multi-level modifications.
Another thing that needs to be highlighted here is CAF ROMs. These types of custom ROMs have level 1 and 3 changes that are specifically hardware-centric. Apart from the addition of new features, these modifications are specifically targeted toward hardware and made to improve performance drastically.
How to install custom ROM on Redmi Note Series
Installation of any custom ROM follows pretty much similar steps, although there is a generalization that can be made about the process of installing custom ROMs on your Redmi Note series.
We will highly recommend and encourage all of our readers to follow the instruction provided within the thread of the firmware to avoid any unwanted bugs or boot loops after flashing the ROM.
Before we begin with anything, it is important to have an unlocked bootloader.
1. Unlocking Bootloader on Redmi Note Series
Usually, unlocking the bootloader is fairly simple on the majority of Android devices, but on Xiaomi devices, it has been made rather complicated as compared to others.
For unlocking the bootloader, you will need Google platform tools and an active internet connection. And you need to remember that all of your data will be wiped in the process, so it is important that you create a backup of your data before proceeding.
Here are the steps to unlock the Redmi phone's bootloader:
Go to https://en.miui.com/unlock/ sign in with your Mi account and apply for unlocking.
NOTE: You will also need to enter the reason for unlocking the bootloader on the application. Once the application review period has been completed, and you have received the SMS about bootloader unlock, you can proceed to the next step.
Download the Mi Flash Unlock tool on your computer from the download section. You can access the download section using the unlock link given above.
Enable USB debugging on your Redmi Note 5 and enable OEM unlocking. You can enable these settings from Developer Options.
Go to Settings > Additional Settings > then Navigate to Mi Unlock Status.
Add your Mi account and device (the account where you requested unlock permissions).
Launch the Mi Flash Unlock Tool on your computer.
Sign in with your Mi account.
Now open the Command Prompt in the directory of the extracted platform tools.
Under the Command Prompt window, type the command: ADB reboot bootloader.
Once your phone is booted into fastboot (bootloader mode), click the unlock button.
Once done, now you have to wait for the time that is being displayed on the Mi Flash Unlock Tool. When this time is over, your bootloader should be unlocked.
Now, the next phase is to flash TWRP or CWM recovery on your phone (depending on the custom ROM you are planning to flash).
2. Flashing/Installing Custom Recovery
Installing a custom recovery on a Redmi phone is fairly easy. You need to make use of ADB fastboot and need an unlocked bootloader (which we have already done above).
We are assuming that you have already set up ADB. Launch Command Prompt and type ADB reboot bootloader.
Type the following command:
fastboot flash recovery filename.img
Press Enter when it is finished.
Now turn off your device and directly boot into recovery using the key combination without booting the device to Android OS.
WARNING: At this step, if the phone boots to Android OS then the custom recovery TWRP/CWM will be replaced by the stock recovery. So in case that happens, repeat the above steps.
Once you are in the recovery, you can now flash the No Verity zip file using the TWRP.
That is it. Now you are done with the flashing of custom recovery.
3. Installing Custom ROM
Once custom recovery is installed successfully, then you have to download the required files over to your SD card, OTG, or internal storage. Doing this will limit the possibility of wiping the internal storage and accidentally removing the downloaded files.
When you have all the necessary files ready, you can then perform these steps on your Redmi:
Boot into recovery (via ADB or key combination).
Wipe System, Cache, and Dalvik Cache partitions.
Go to install, locate the ROM file, then add the GApps (if required by ROM).
Wipe Cache and Dalvik Cache after the installation is finished.
Reboot your device and wait a fair amount of time to let the phone boot up. The first boot usually takes time.
Once done, your phone should be rocking a new custom ROM. Congratulations! 😀
What is a Custom Kernel?
Although we have mostly talked about the custom ROMs in the article, custom Kernel does deserve a fair bit of attention when we are considering custom ROMs and general flashing for our Android device.
The kernel is the heart of the ROM. It has all the necessary code that tells the hardware how to perform in different conditions. Kernel not only supports features but can also allow modification of some of its aspects.
Sure, ROM brings features such as customizations and features, but most of these features can't even be supported on the default ones, so it is essential to flash custom kernels too.
Sometimes, the custom kernel also fixes many of the bugs found in ROMs. It lets you fine-tune variables that can bring huge improvements to the overall performance of your device.
In the case of the Xiaomi Redmi Note series, there is a wide variety of kernels available including Kali Netunter, Kangaroox, Stormguard, PureCAF kernel, Illusion Kernel (mostly used in custom ROMs), IceCold kernel (another popularly used kernel).
Updating the firmware and downgrade warnings
Updating custom ROM or Android firmware is a straightforward process. All you have to do is grab the zip file for the latest version of the custom ROM you are using on your Redmi phone and flash it using either the Mi Flash Tool or your custom recovery.
However, it's the downgrading where things get complicated.
MIUI has enabled anti-rollback on its devices, which has been introduced by Google. Actually, if we unlock the bootloader on Google devices, then the ARB (anti-rollback) program gets disabled too, but that is not the case with the Xiaomi devices. ARB on MIUI cannot be disabled by a simple bootloader unlock.
Anti Rollback is Google's implementation that prevents the system from installing older or non-verified ROMs. However, this does not mean that you cannot install older firmware at all. You can always install firmware with an ARB index that is either equal to or higher than the firmware already installed on your Redmi device. Moving to lower ARB index firmware can brick your device.
It is not entirely impossible to downgrade to a lower ARB. If you want to downgrade, then you need to have an unlocked bootloader along with a special recovery that supports ARB downgrades. Once you have those, you can then easily flash the firmware with a lower ARB index.
It is important to note here that one should not use TWRP custom recovery for this because it did not have ARB check support on MIUI devices. So, in this case, having a stock recovery or the MIUIi Flash Tool automatically rejects a firmware or Android ROM with a lower ARB index, which makes it safer.
Checking the ARB index version of your device firmware is easy. All you have to do is simply connect your phone to your computer via USB and boot it to fastboot mode. On your computer, launch Command Prompt and then type the following command and press enter:
fastboot getvar anti

To check the Anti Rollback index version of different firmware, then you can use the ARB checker tool. The ARB is related to stock Android firmware only but, at the same time, it is important for custom ROM enthusiasts as well. Especially in those scenarios where a custom ROM might require upgrading to a newer firmware or downgrading to an older firmware.