Finding a keyboard app that offers bigger keys for Android is really easy as the operating system is highly customizable and can be easily personalized according to your requirements. So whether you have an imperfect vision or want your parents to text you easily or give them the freedom to type anything on social media platforms without typos and errors.
Regardless of the reason why you are looking for keyboard apps with big button keys for Android, we have reviewed about six best keyboard apps that allow you to change the key size:
#1. Fleksy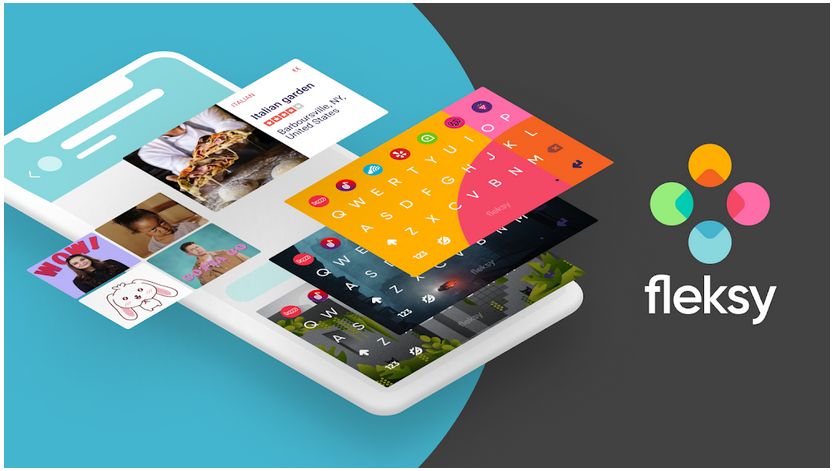 Fleksy offers a wide range of themes with native support for tons of emoji, GIFs, stickers that you can easily share while chatting with your friends on social media platforms. The feature we are looking for here is the support for adjustable and customizable keyboards and that too in different sizes including big keys.
#2. Chrooma Keyboard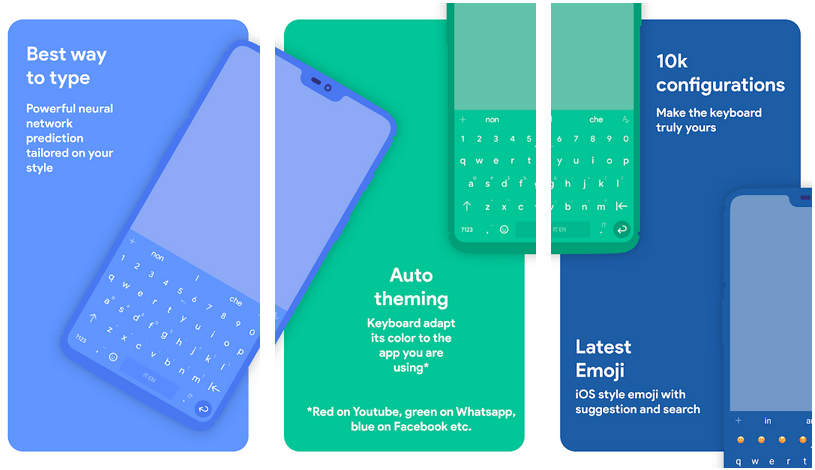 Chrooma is one of the most lightweight keyboards that come with artificial intelligence to make sure you get the right contextual prediction. You will get a dedicated action row where you get shortcuts for punctuations, emoji, and numbers. The app lets you completely customize your keyboard visually including the size of the keyboard as well as font styles.
#3. Classic Big Keyboard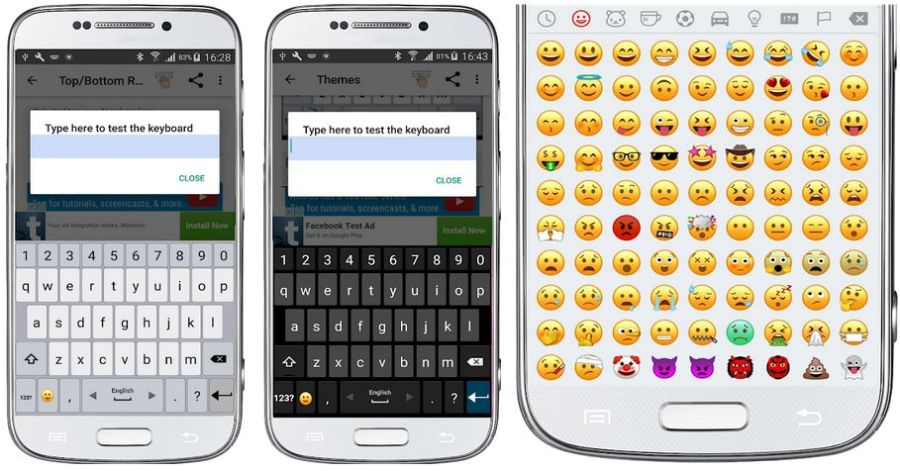 As the name of the app suggests, the app gives you a big keyboard in a classic style and some of the most advanced features. The keyboard is filled with various shortcut keys and gestures to switch between settings or to enter the different menu. The key size is fully adjustable and can be increased or decreased based on personal preference.
#4. 1C Big Keyboard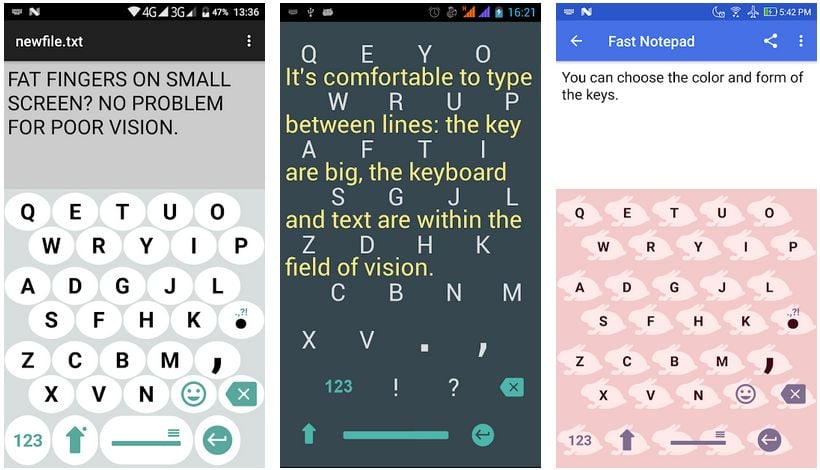 1C Big Keyboard is proudly designed by a fifty-eight years old person who had blurry vision and must need to wear glasses to type on the keyboard as the keys are too close together. He developed this for himself originally and others who are going through something similar and need a keyboard with bigger keys that are easy to use and type, and cause less strain on your eyes too.
#5. MessagEase Keyboard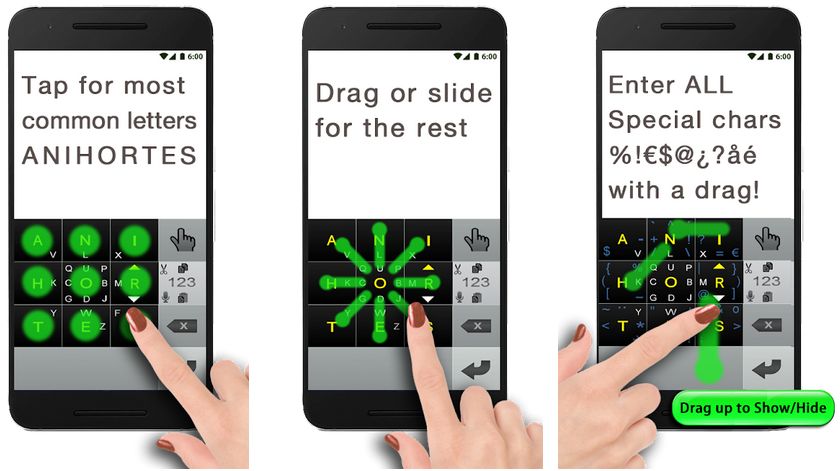 MessagEase Keyboard app is developed with the aim that the keyboards on mobile devices are supposed to be designed for fingers and not your hands. This is what the app aims for as the keyboard is fully optimized for your fingers. The app doesn't use a QWERTY interface and provides a different idea to make typing easy with efficiency and accuracy.
#6. Typewise Custom Keyboard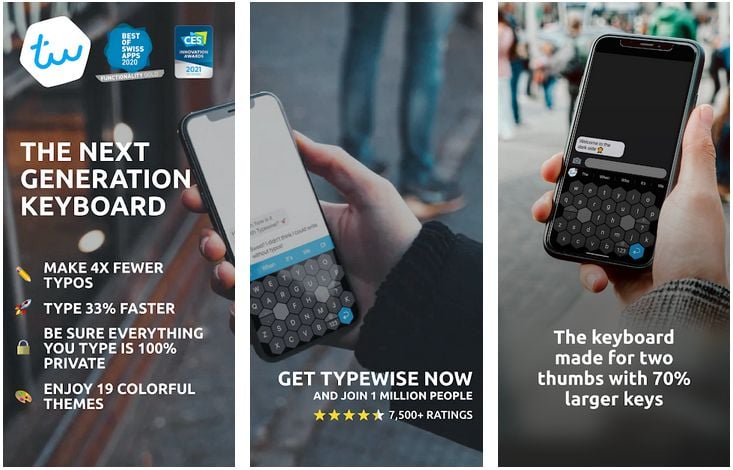 Typewise offers you a custom keyboard as the developers realize that there are a lot of people who can't use the usual tiny keyboard and wants something bigger and better with enhanced usability. With this keyboard, you will be able to type a lot faster while significantly reducing the typos. The app gives you a honeycomb-shaped hexagon layout that provides you with a greater possibility to increase the key size and greater chances of hitting the correct key.
Which app did you like the most?
We hope you found our app review valuable and managed to find the best keyboard app for Android with a big button key keyboard for smartphone and tablet devices. If we helped you make a better decision in any way then please share your opinions with us in the comments down below, we read and respond to each one of them! 🙂
Also, if you have found an app we haven't included in our review but seem valuable then let us know what influenced you to make that decision. We will have a look at it and make sure to include that app in our review during the next update.