Have you ever wondered if there is a way to stream your favorite songs once and you can then play them offline forever without any limitations? For instance, when you are traveling, trekking, on a train, or in any spot without internet access. It is now possible with this powerful new SpotiFlyer apk for Android.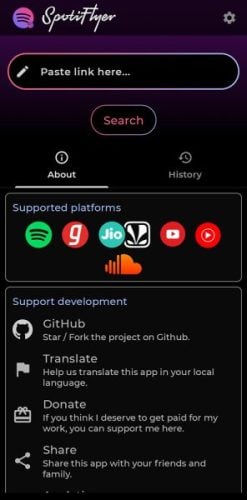 The aim behind the app is to save your precious internet data by letting you download popular soundtracks, music, playlists, and even albums from popular music platforms in high quality directly to your phone. This way you don't have to be connected to the internet all the time and you will be able to listen to your favorite songs whenever you want, offline.
And that is not all; the app is ad-free and does not require any advanced setup.
Key Features of SpotiFlyer
These are some of the key features of the app:
Simple Design and intuitive user interface, enabling you to quickly find, download, and listen to music in offline mode.
Download Music from the most popular music streaming services within a matter of minutes without worrying about expensive subscriptions.
Support for MP3 Format gives you the freedom to play all your downloaded favorite songs in the music player of your choice.
Zero ads mean you don't have to look for any mod version or worry about sudden music interruptions.
The Music Sharing feature is one of the most useful as it enables you to quickly share your favorite soundtracks with your friends.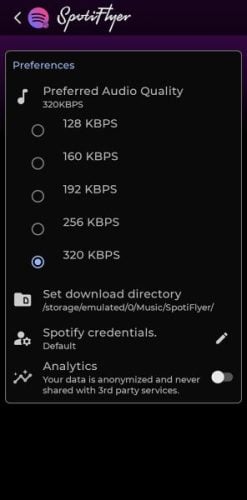 Download Songs From Popular Music Streaming Services
There is a lot of music streaming services available these days like Spotify, YouTube, SoundCloud, Gaana, and Jio Saavn, all of which require premium subscription as they offer copyrighted soundtracks. This is where the SpotiFlyer app saves your day, which downloads music in MP3 format of the best possible quality from reputable sources without any subscription. And all you need to do is search for the music.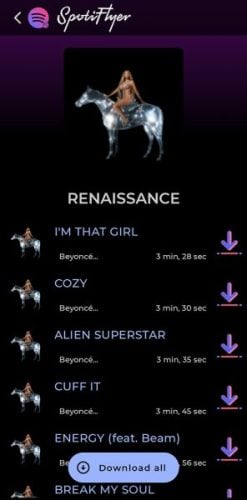 Enjoy Your Favorite Music Offline Without The Internet
Once you have downloaded the whole playlist or album, which is full of your favorite songs. You can then enjoy your whole collection offline without the internet. It does not matter whether your phone has an active internet connection or you are trekking in a no cellular network coverage area, all of your downloaded music will play perfectly using the SpotiFlyer offline music player.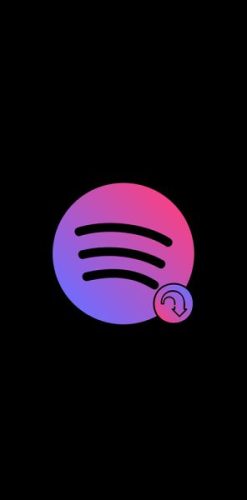 Built-in MP3 Music Player
All the music files are downloaded in high-quality MP3 format and you can play them using the built-in simplified music player, which is simplified and easy to use. All your music is neatly organized in albums and playlists. Moreover, you can further personalize your collection by manually organizing them in custom playlists.