NOTE: Live NetTV is currently not compatible with phones running Android 13 and above operating systems. If you try to run it, the app will crash.
Live NetTV apk for Android phones, tablets, and Amazon devices enables you to watch different TV channels from all around the world for free without paying a premium.
Say goodbye to expensive TV bills and get Live NetTV for Android and Amazon to enjoy endless entertainment with over 800+ live TV channels around the world for FREE!
If you follow sports, cricket, and entertainment channels and do not intend to pay for individual subscriptions to watch your favorite channels, then you should download Live Net TV on your Android and enjoy 800+ channels.
📢 Do you want to watch sports channels but Live NetTV didn't work for you? We have compiled an ultimate list of sports streaming websites and apps for you. Do check it out! 😉
Yes, you have read it right. Live NetTV provides an integrated multimedia platform with hundreds of live TV channels with zero subscription fees. You do not need to spend so much money on buying individual subscriptions from cable TV and do not need to waste any time keeping track of their monthly billing cycle.
Download Live Net TV, install the app on your Android phone, and begin enjoying endless TV channels that can be streamed right on your Android available free for a lifetime.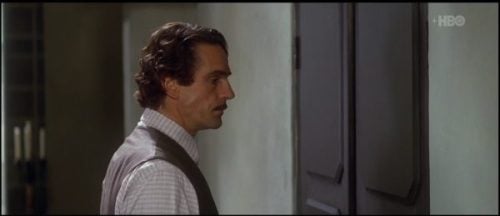 Features of Live NetTV for Android
Live NetTV is a feature-rich Android app (available for Amazon too) that offers not only live TV streaming for hundreds of channels but also provides numerous features, which include:
A free-of-cost lifetime access to more than 800 global TV channels.
Dedicated app for Amazon devices.
Multiple options and categories of movies, sports, video-on-demand, and other live events with category customization.
You are provided with options to use different players supported by the Android device.
Live Net TV apk can be connected to the TV via Chromecast.
You have the option to request any channel if it is not available on the given list.
There are different links embedded behind channels and movies. You can switch between the links if any of the links do not work properly.
A broken link can be reported to the technical team to fix the issue.
Customize the platform according to personal preferences.
The movies, channels, and live events can be categorized into different positions and ranks.
Watch all the live events happening around the world along with an active list of upcoming events so you can mark these events on your calendar.
About Live NetTV APK
Live NetTV is packed with unlimited features with daily channel updating and favorite channel requests. It is a fantasy world for TV fans who want to enjoy free TV subscriptions on their Android phones.
With a channel variety of more than 800 channels, this app is considered the top-level free online TV for Android. It comes with external player support that allows users to play the channels on any of their personally preferred media players.
Live Net TV has simplified our lives by integrating hundreds of channels from different categories, including entertainment, food, drama, and sports on one consolidated platform to facilitate its users. Life becomes so much fun and easy with free access to global channels.
If you cannot find your favorite channel, then just request the desired channel from within the app, and the developers will grant your wish. It comes with bundles of features; some of them are new channel notifications to keep an eye on the latest channels being added and frequent updates.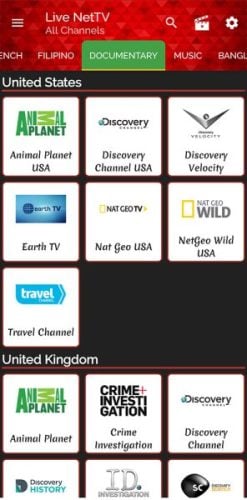 The app serves as a genie for TV fans that gives them the freedom to watch worldwide channels in high-definition. You can also watch video-on-demand (VOD), where famous movies and live channels exist.
It is effortless to download the Live NetTV app. It does not require any sign-up process or any subscription information. You can simply download the apk and then install it on your Android device.
Once installed, you will see the interface, and you can now watch your favorite programs whenever and wherever you want. The home screen is quite interactive, and you can select any program from the given list or search for the channel using the search bar. The best part is that it provides the most relevant channels according to your current region.
There are different tabs on the upper bar with headings like entertainment, 24/7 channels, and sports. The 24/7 channels are the ones that are played on cable TV or other TV subscriptions where hundreds of programs are on-aired. This is the only TV channel app that integrates all these channels.
There is a button on the top left-side corner that leads you to the different playback options, which include live channels, live events, and VOD.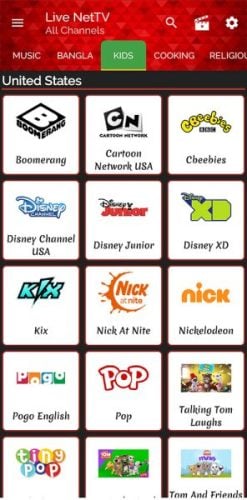 VOD stands for Video On Demand, where you can request for favorite movies and videos from across the globe. The movies are displayed in different categories like English, Hollywood, and Indian movies. You can select any movie from VOD and then play on one of the supported external players.
The live events bar displays a long list of events happening worldwide, which includes the world snooker championship, F1 race, Moto GT race, Tennis, Cricket, County Champs, and many more. The events are organized according to date so you can watch the live events happening that day or mark the coming events on the calendar.
As Live NetTV is a global live TV channel app, it checks the device time with Greenwich Time and lists the live events. The events are streamed live from the source so you won't be able to watch them before or after the live streaming.
The app comes with different options in the settings, so it is essential to familiarize ourselves with them. Since you can personalize the entire TV platform according to personal preferences so you are provided with options to lock the settings to enforce restricted access to the settings. You can even set the password for the settings menu so no one can modify them.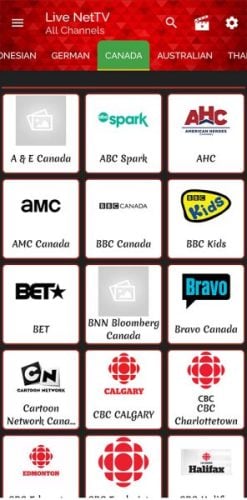 Live NetTV Support for Chromecast
Interestingly, the Live NetTV app comes with Chromecast support that allows the user to stream any channel right on their TV. The feature is designed to connect directly with your TV so you can enjoy the channels on a bigger screen.
There are different TV cast features too, like LocalCast or WebVideoCast, that allow support for channel casting on the TV screen. It comes with support for multiple external players so the users can play the videos on their favorite players, including Android player, MX, or another player supported on Android devices.
Here we have a complete list of external players supported by Live Net TV for Android:
MX Player,
XYZ Player,
Lua Player,
Android Player,
Video Player,
XMTV Player,
LocalCast,
BubbleUPnPCast,
WebVideoCast.
Personalization Options in Live Net TV for Android
Live NetTV apk allows you to perform the following personalization to enhance your live TV streaming experience further:
The font style can be modified according to personal choices.
Categorize the live events tab according to your preferences. For example, if you like sports, then its tab can be set first on priority.
There are different categories of movies and videos available in the video-on-demand tab. You can set the order of the tabs according to their choices and likings.
Hide or unhide VOD or live events categories. For instance, if you are not interested in English movies or tennis games, then you can simply hide these tabs.
It depends on the user to hide the video content from particular countries.
Live NetTV provides an option to choose stream quality.
There is an experimental feature that allows the auto-launch of the app on the Android startup.
There are multiple tabs like VOD, live events, and 24/7 live channels on the home screen. You can set a favorite tab on priority so that you don't miss your favorite videos.
There is a list of categories, including Indian, English, Pakistani, and other options. You can simply long-click on the category, and drag and drop at the required position.
Select a by-default video player or can choose to select a player before playing any video.
You can choose to enable notifications for the live events so that you don't miss the live streaming of your events happening worldwide.
Live NetTV is a consolidated platform comprising multiple links from various applications. There are numerous links embedded behind the videos and movies so the user can select from different links. The user can switch between different connections if any of the links are not working correctly.
The app keeps on updating the video links so that the user does not face any inconvenience. Moreover, the user can report any broken connection and the complaint is then directed to the technical team to rectify the problem.
Live NetTV is the only platform that gives freedom to users to request any channel not available. There is a dedicated search bar at the top of the home screen to search for the channels or movies not displayed in the given categories. If the user cannot find the desired channel, then one can simply request the channel by clicking on the Channel Request option.